Evexias
Share
Regular price
Sale price
$39.99
Unit price
per
Sale
Sold out
ADK Supplement
A precisely balanced combination of vitamins A, D3 and K2 – plays a key role in facilitating the absorption of calcium in the body, which is essential for bone building and heart health. Practitioners may recommend ADK to reduce the risk of osteoporosis, prevent some cancers (breast and colon), optimize hormone therapy and support mood, weight loss, cardiovascular health, as well as healthy immune and reproductive systems.
*Label artwork may vary.
View full details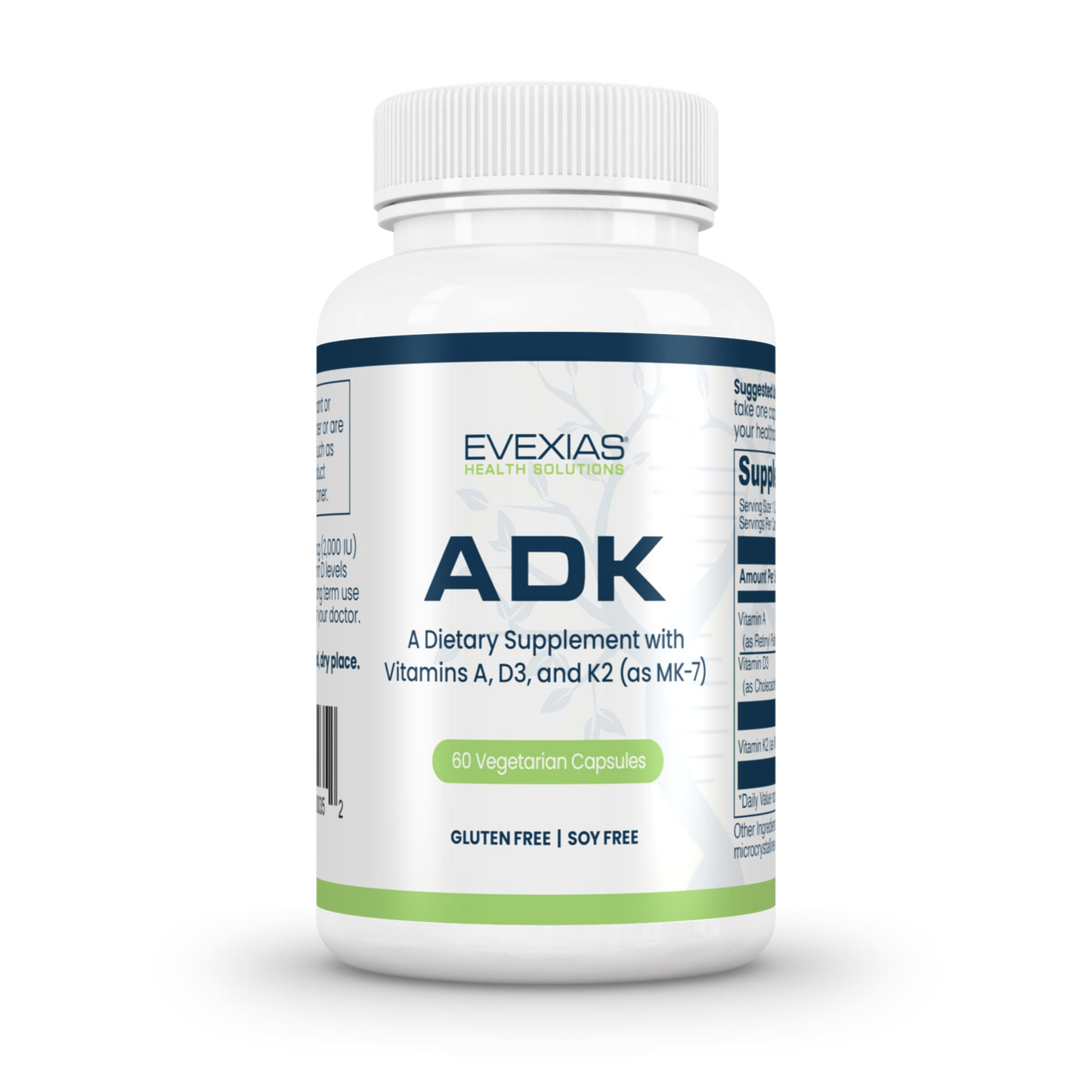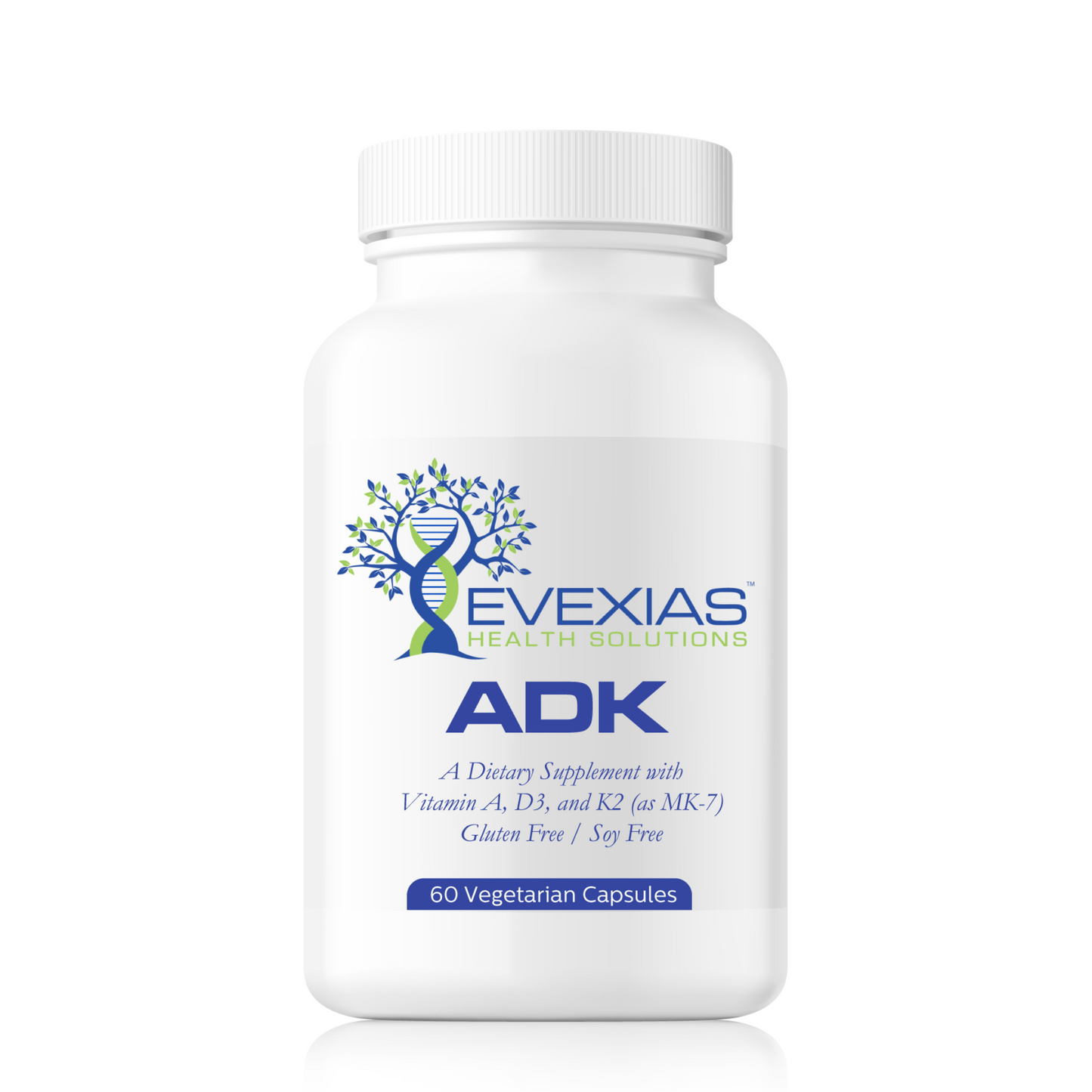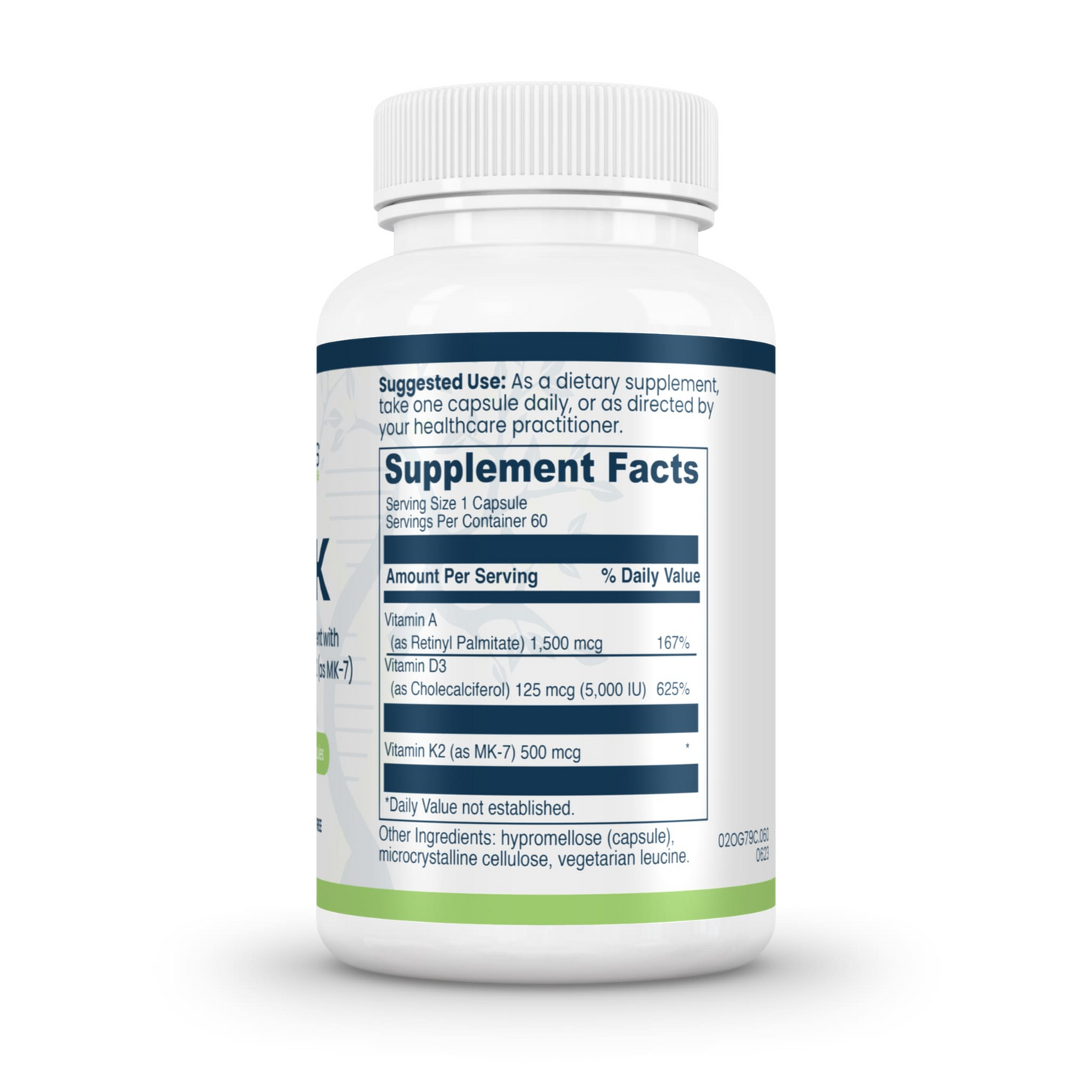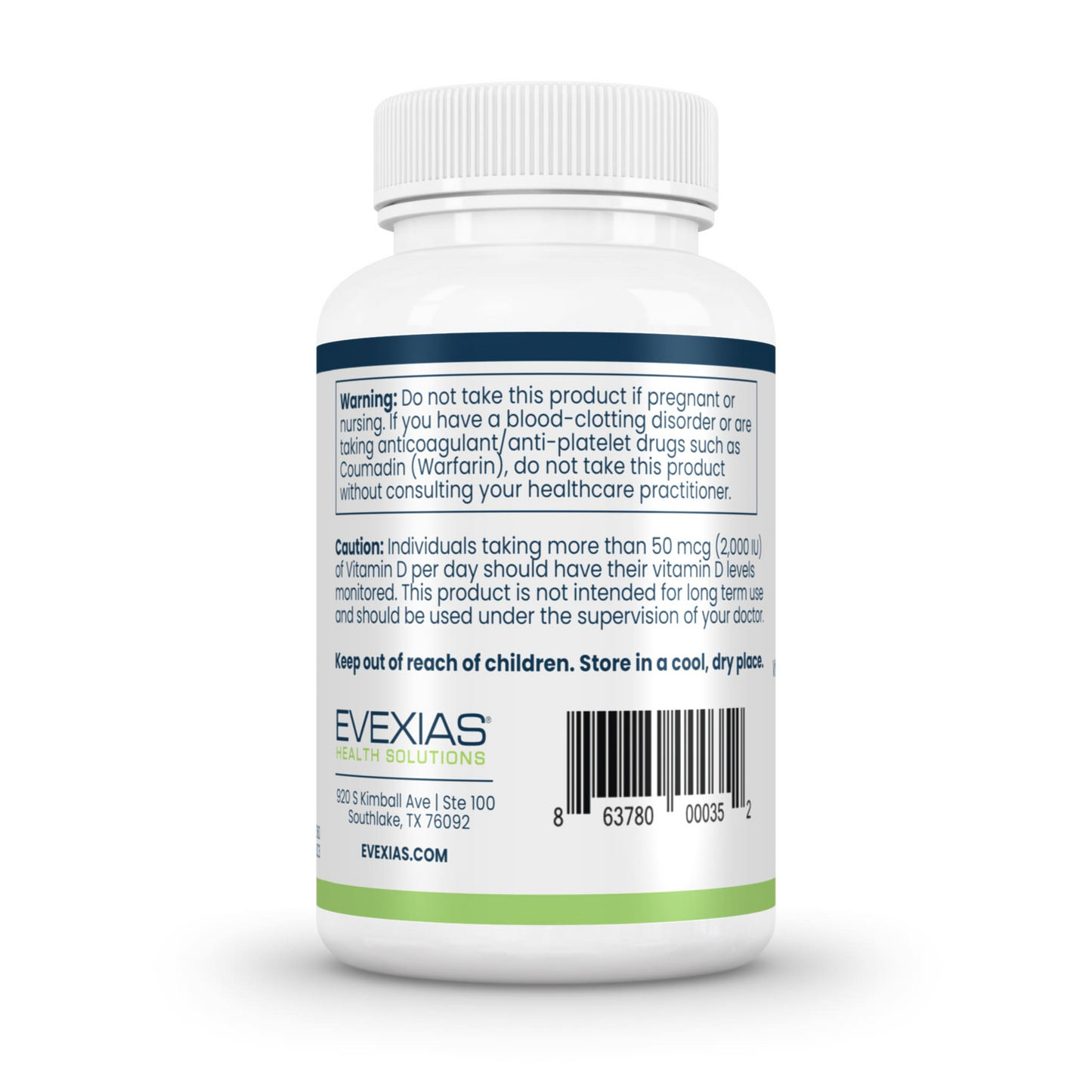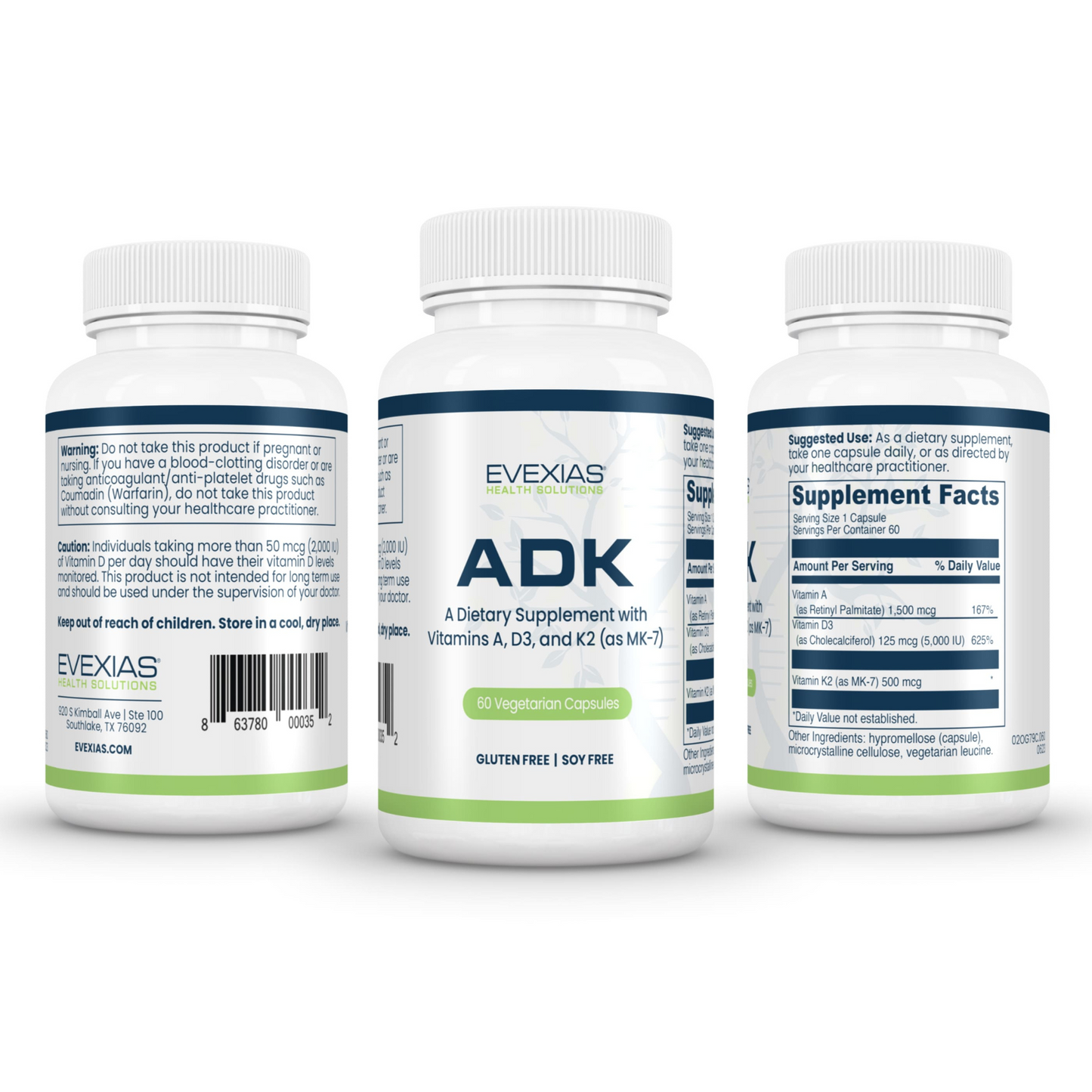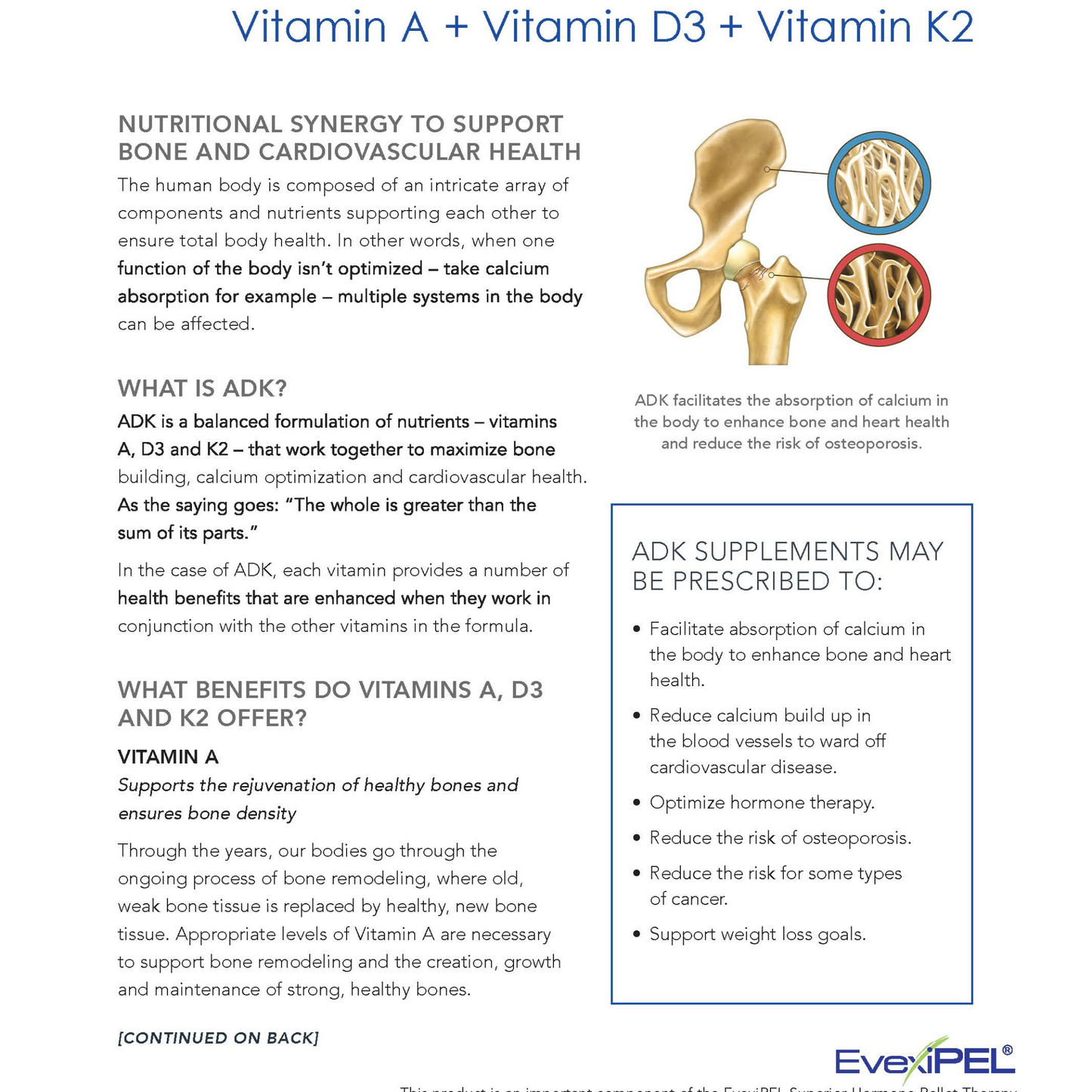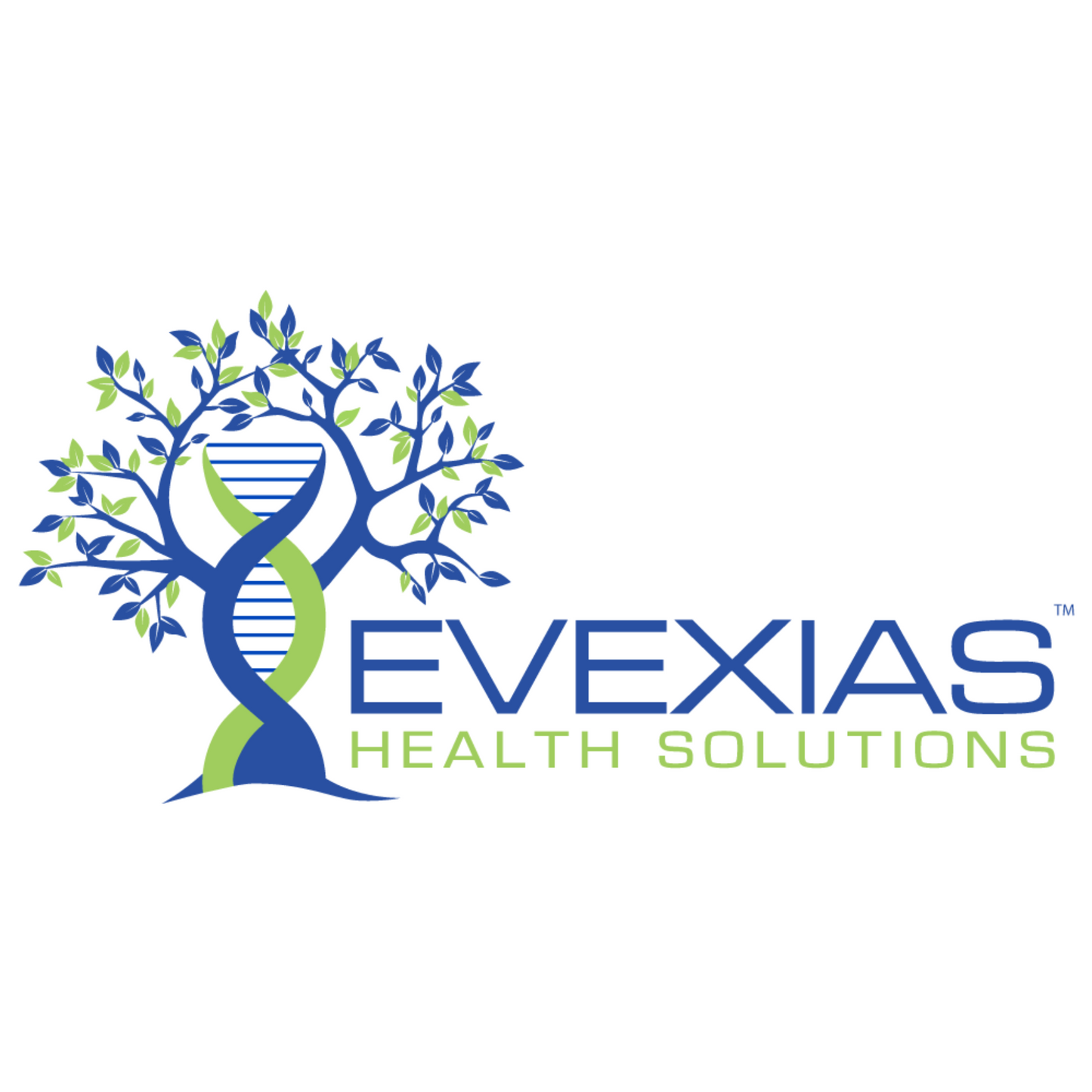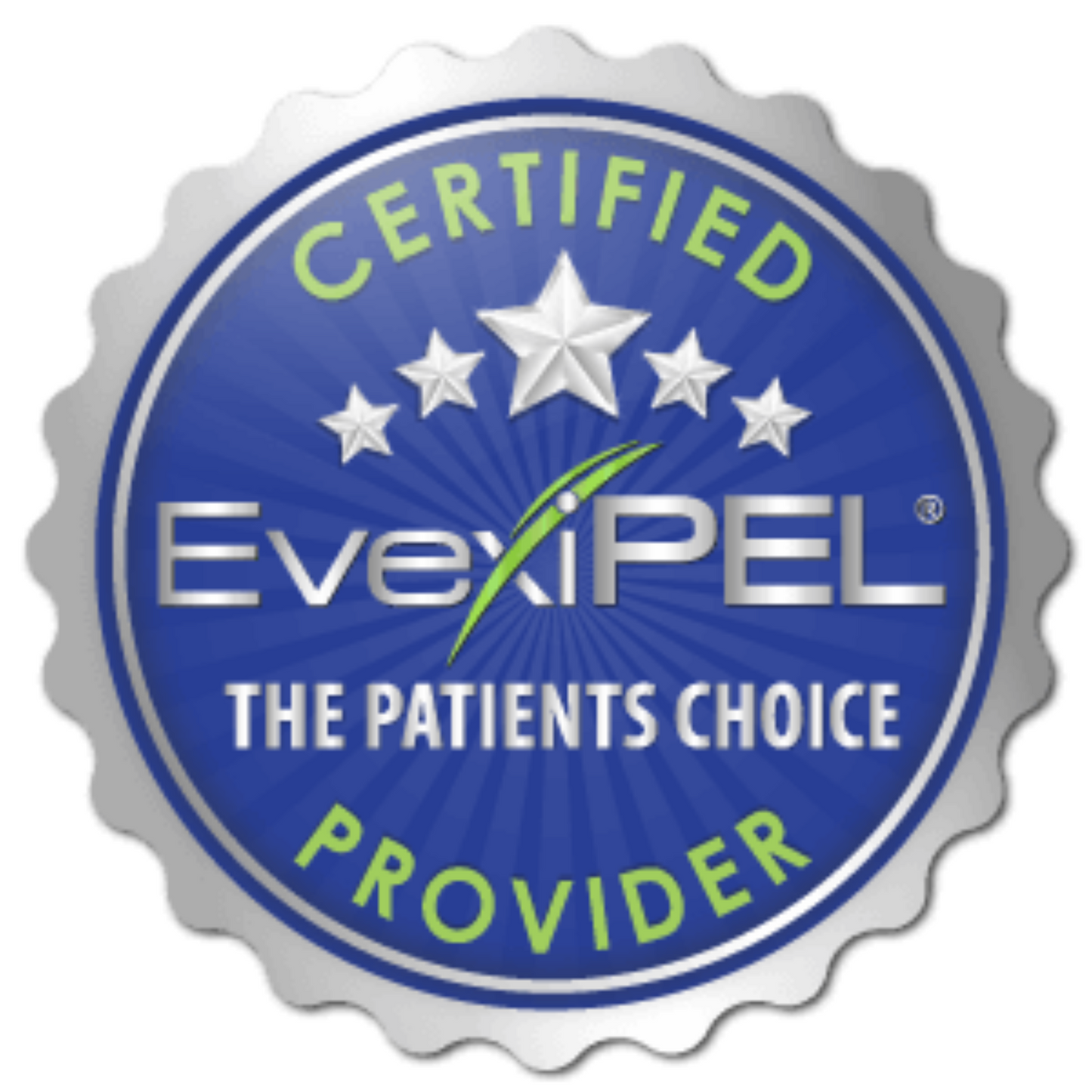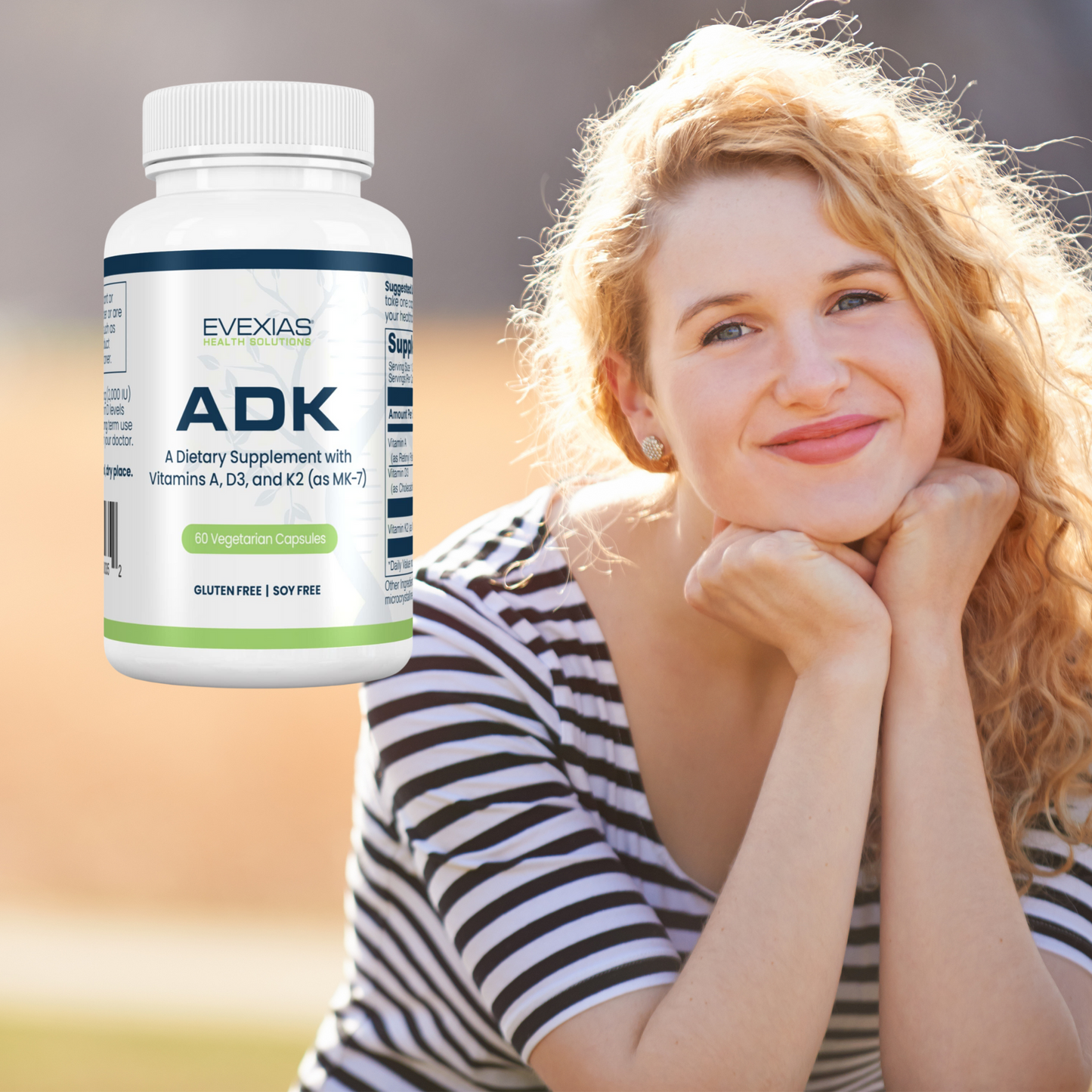 ADK Supplement
Highlights

While we can get vitamins ADK from foods, sometimes we don't get enough. That's why it's important to supplement ADK in your daily vitamin regimen. When combined, vitamins ADK work BEST as opposed to taking them separately.
Details

Including a vitamin ADK supplement is the best option for you not only in how the body absorbs the nutrients, but also reducing the number of capsules you have to add to your supplement regimen.

Recommended to support bone formation, structure, density, and integrity, as well as proper bone remodeling, calcium utilization, and cardiovascular health.
Ingredients

Vitamin A (as retinyl palmate) 1500 mcg - 167%

Vitamin D3 (as cholecalciferol) 125 mcg/5000 IU - 625%

Vitamin K2 (as MK-7) 500 mcg - 417%

Other ingredients: hypromellose (capsule), microcrystalline cellulose, vegetarian leucine