Regen Wellness Vitamins
Share
Regular price
Sale price
$42.99
Unit price
per
Sale
Sold out
Best Omega 3 Supplement
Opti-Omega by Regen Wellness Vitamins is our highest potency omega-3 product, providing 1600 mg of eicosapentaenoic acid (EPA)/docosahexapantaenoic acid (DHA) per 2-softgel serving.
Omega 3 fatty acid may help prevent heart disease and provide protection against other chronic illness.
View full details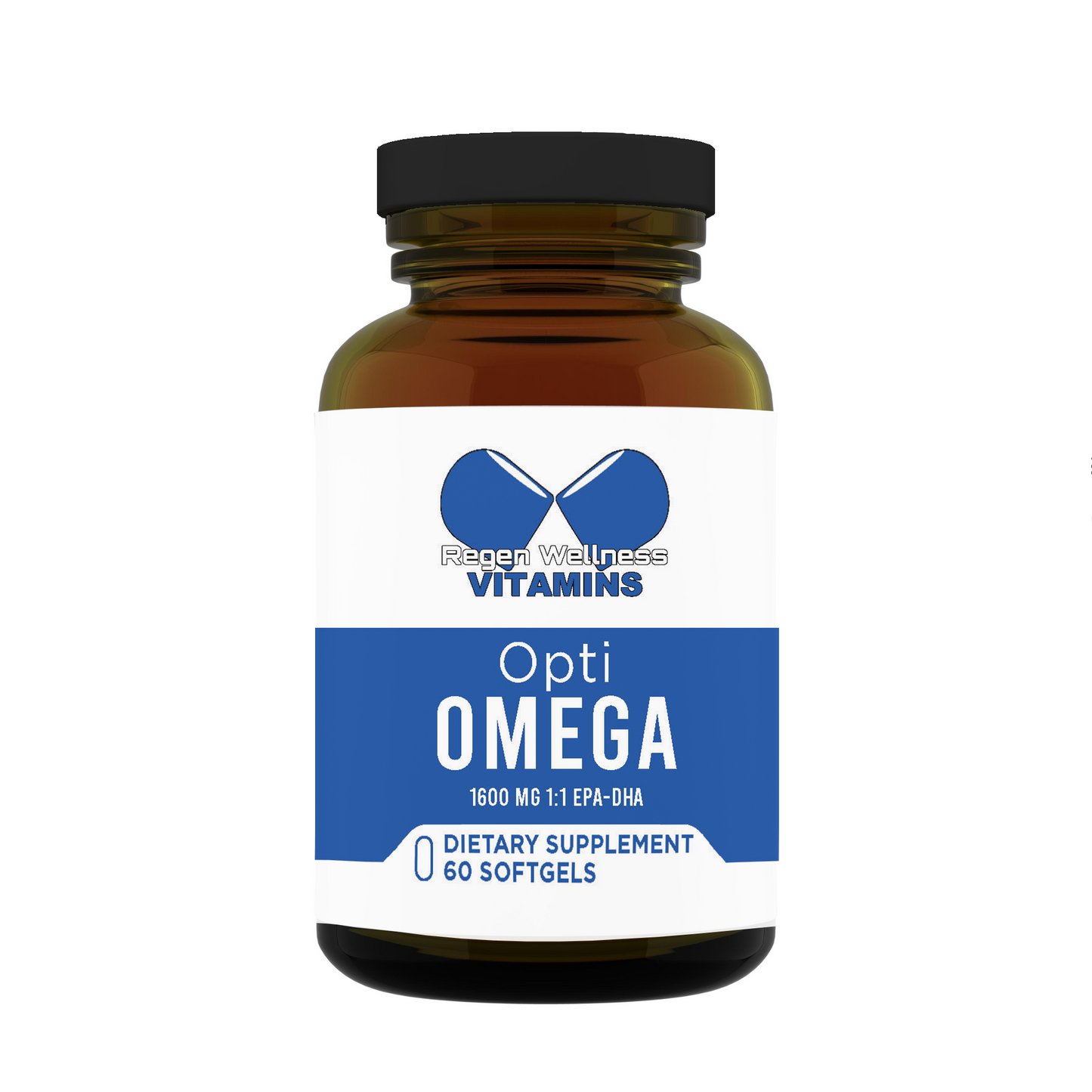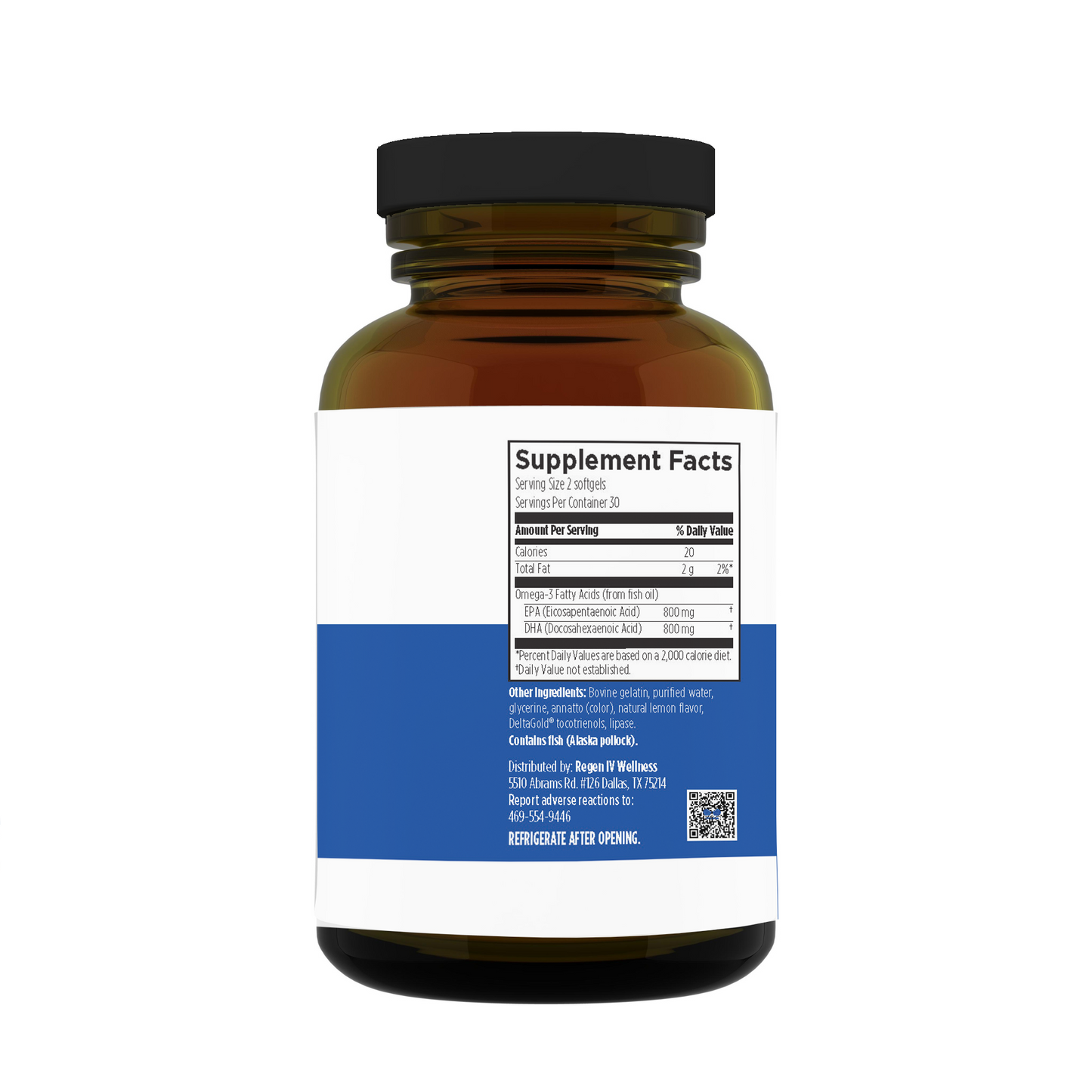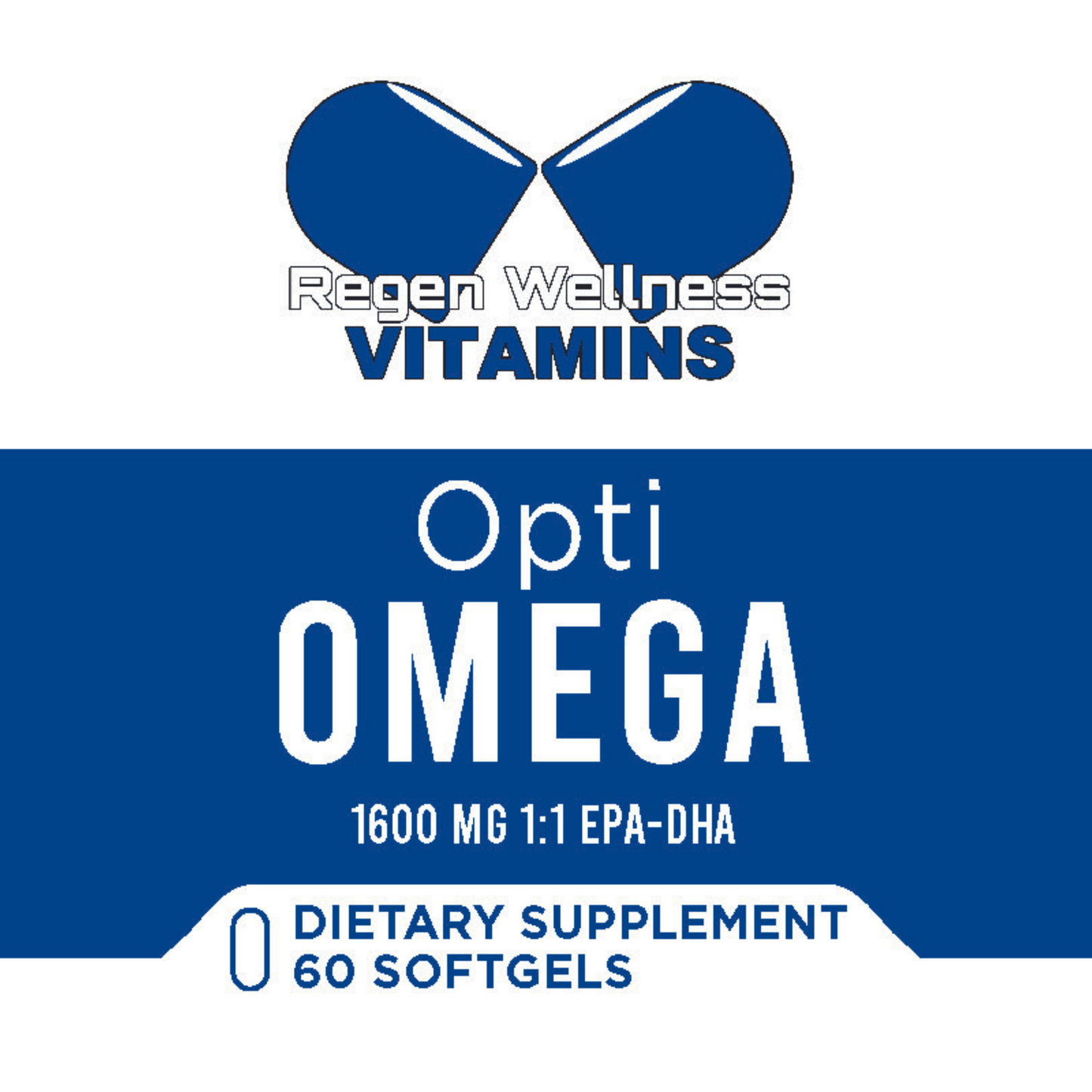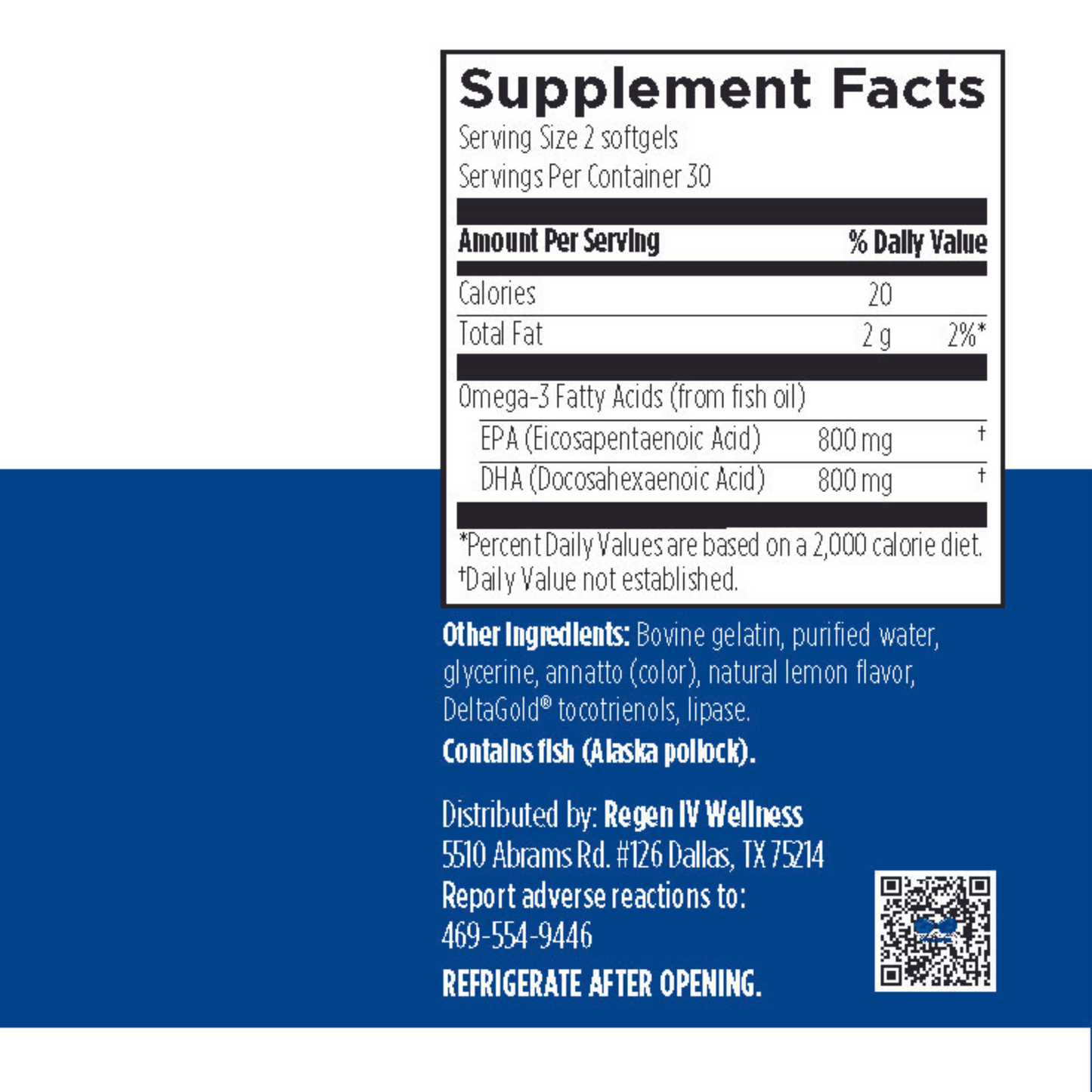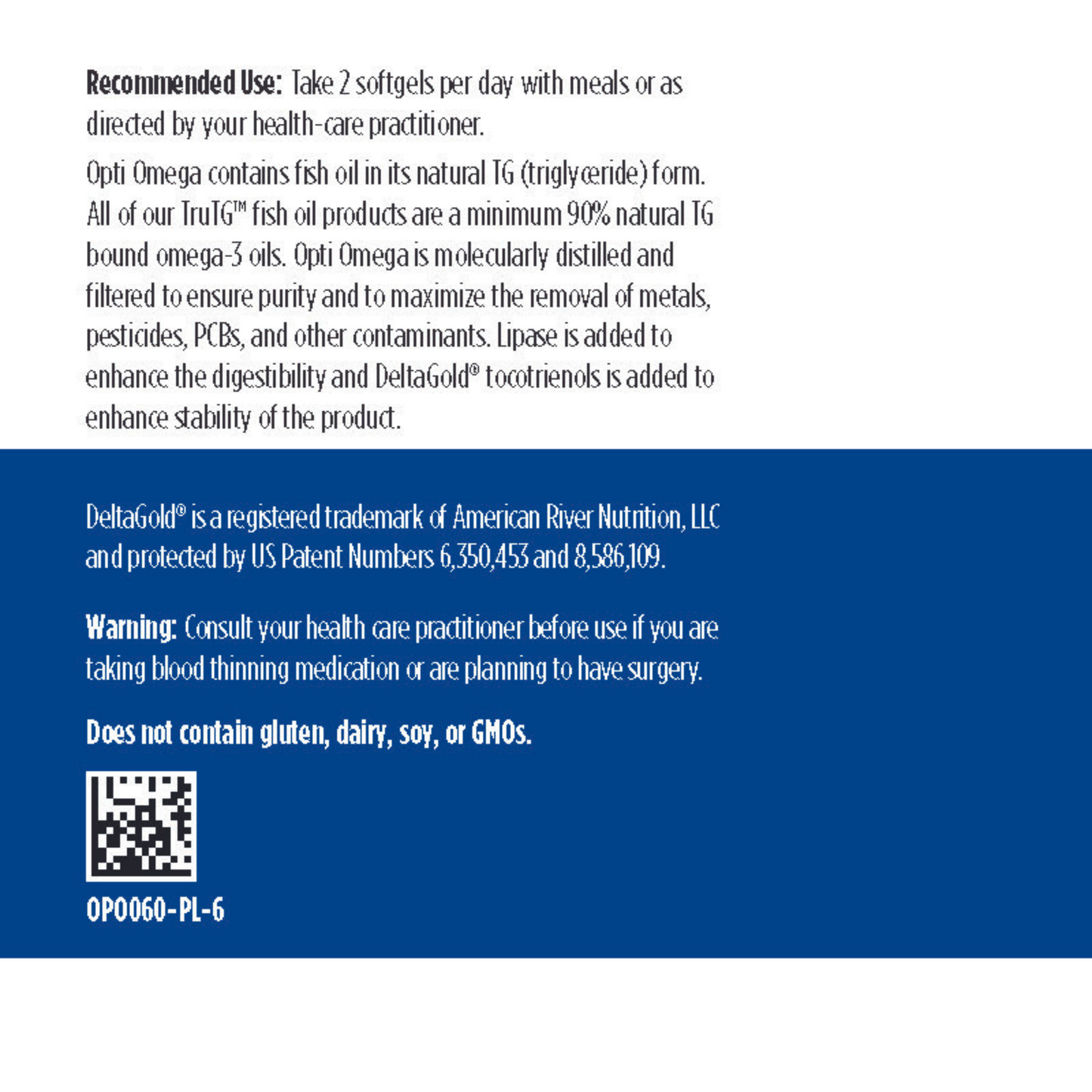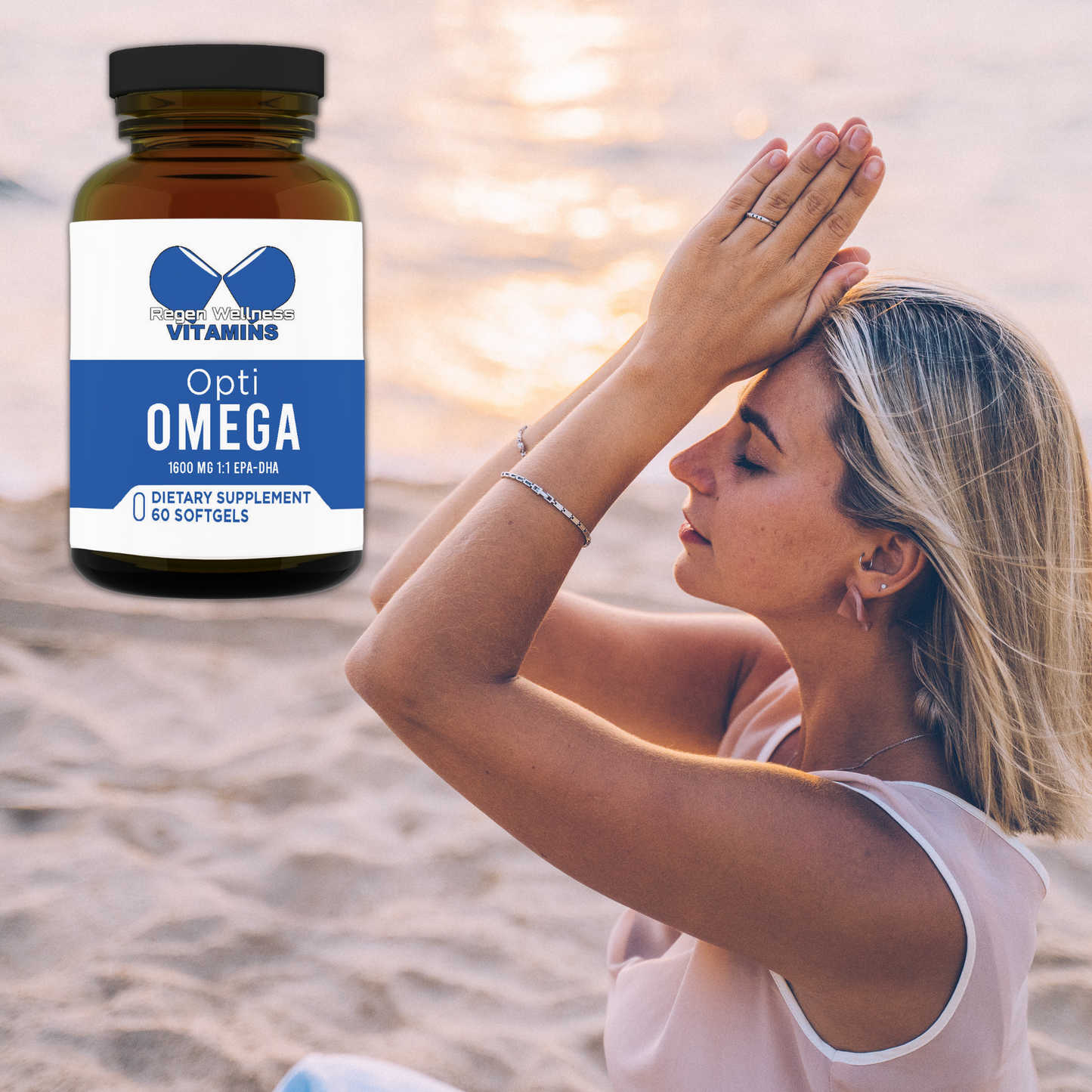 More Details About Best Omega 3 Supplement
Details

Benefits:

Supports cardiovascular health
Promotes healthy lipid metabolism
Promotes cell membrane health
Supports neurological function and brain health
Supports a healthy inflammatory response
Supports joint health
Supports skin, hair, and eye health
Promotes positive mental outlook and mood balance
Suggested Use

Recommended Use: 

Take 2 softgels per day with meals or as directed by your health-care practitioner.

Warning: 

Consult your health-care practitioner before use if you are taking blood thinner medication or if you are planning to have surgery.

* These statements have not been evaluated by the Food and Drug Administration. This product is not intended to diagnose, treat, cure, or prevent any disease.
Ingredients

Sustainably sourced Marine Stewardship Council (MSC)-certified wild Alaskan fish oils
1,600 mg (800 mg each of EPA and DHA) per 2-softgel serving in a 1:1 ratio
Contains vitamin E isomers (as DeltaGold® delta- and gamma-tocotrienols) for enhanced stability and protection from rancidity
Contains lipase to support digestion and absorption*
Triglyceride (TG)-bound omega-3 fish oils (as TruTG™) for enhanced bioavailability — the same form naturally found in fish
Molecularly distilled and filtered to ensure purity and to maximize the removal of metals, pesticides, PCBs, and other contaminants

GLUTEN FREE | DAIRY FREE | SOY FREE | VEGETARIAN |NON-GMO | VEGAN
More About Best Omega 3 Supplement
Learn more about makes the combination of EPA and DHA to support your heart health.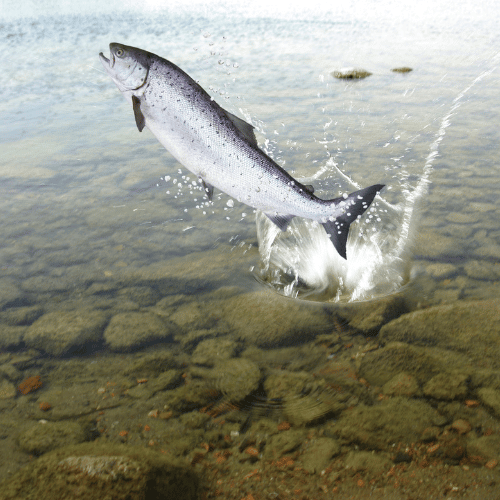 EPA
Eicosapentaenoic acid (EPA) is one of a few omega-3 fatty acids. It is found in cold-water fatty fish, such as salmon.
EPA supports healthy brain function, positive mental outlook, skin health, normal cholesterol metabolism, and a healthy inflammatory response*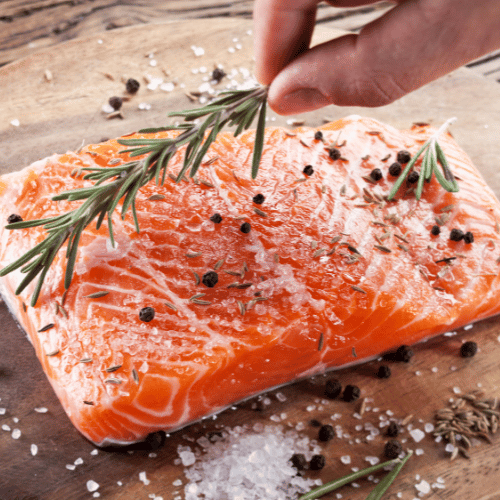 DHA
Docosahexaenoic acid (DHA) is another omega-3 fatty acid found in cold-water, fatty fish, such as salmon.
DHA supports proper brain development and function, vision, normal triglyceride metabolism, eye development, cell membrane integrity, and a healthy pregnancy for expectant mothers*
Try our complete line of heart healthy support supplements.
OPTIMIZE YOUR HEART WITH OUR LINE OF SUPPORTIVE SUPPLEMENTS.
Heart & Circulatory Health