Evexias
Share
Regular price
Sale price
$32.99
Unit price
per
Sale
Sold out
Iodine Supplements
Iodine plays a key role in the production and balance of the hormones in the body including thyroid, testosterone, estrogen and progesterone.
Practitioners may recommend iodine supplements to prevent and treat a number of diseases and conditions including mental retardation, certain cancers (breast, ovaries, prostate, thyroid and uterus), hormone imbalance, heart disease, thyroid disorders and many others.
View full details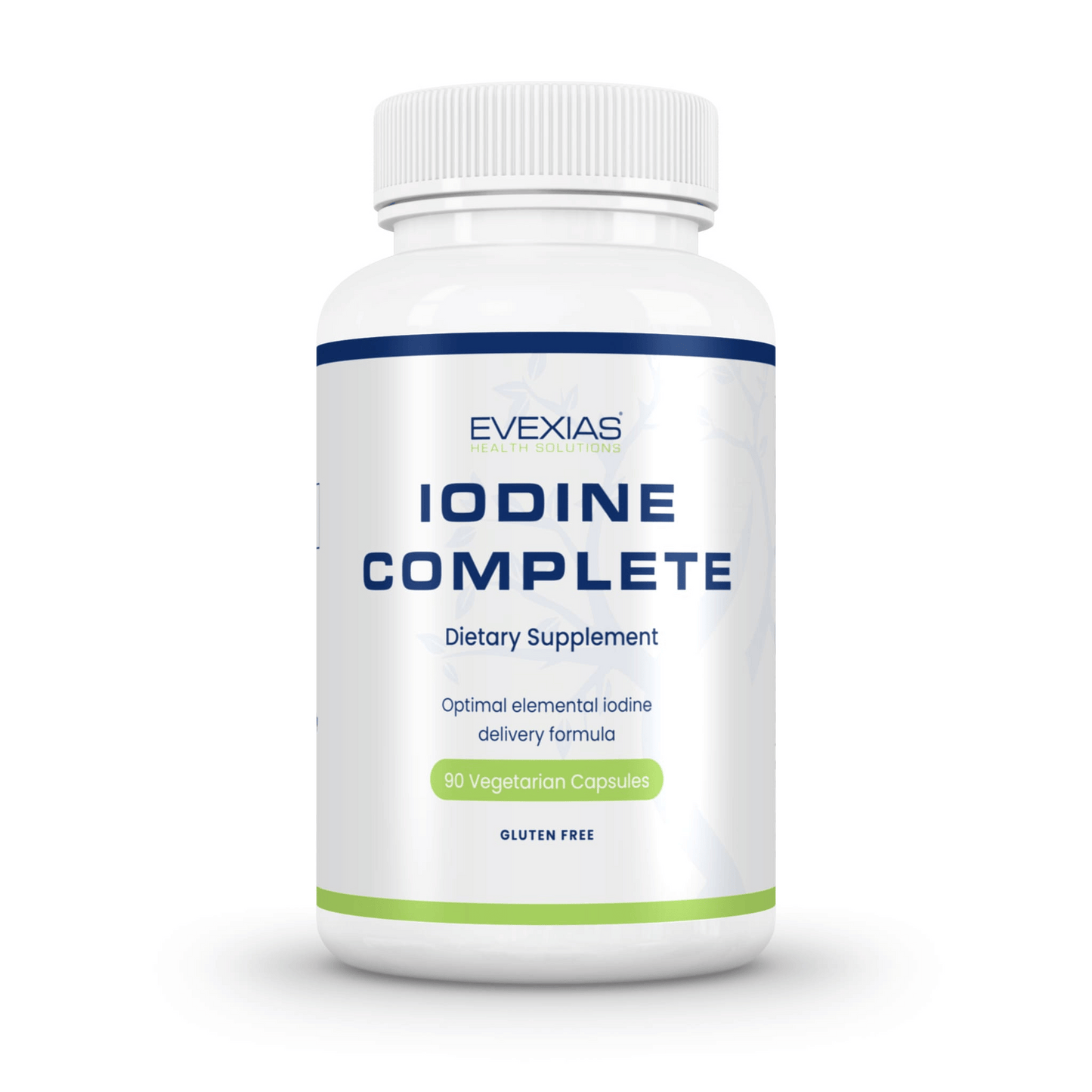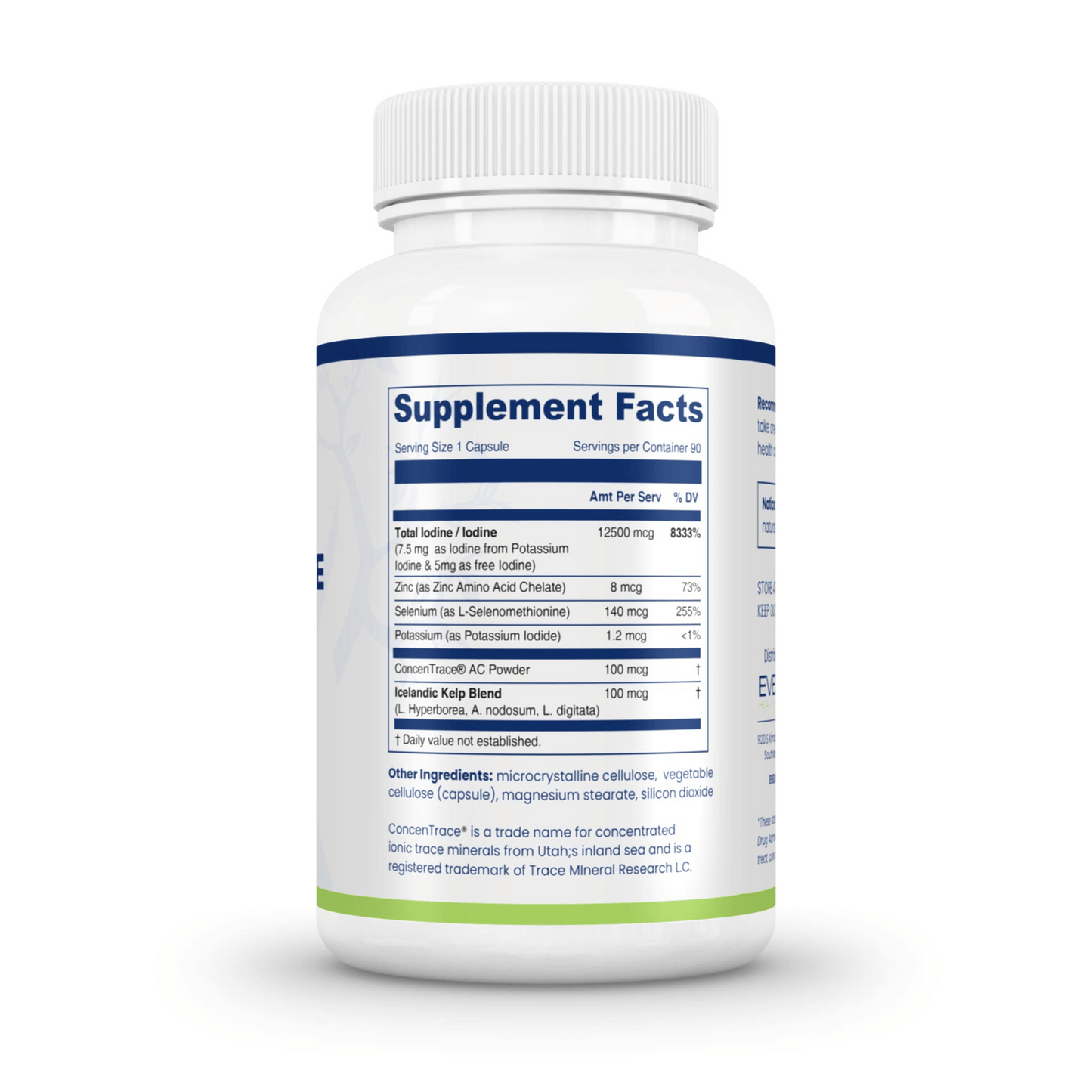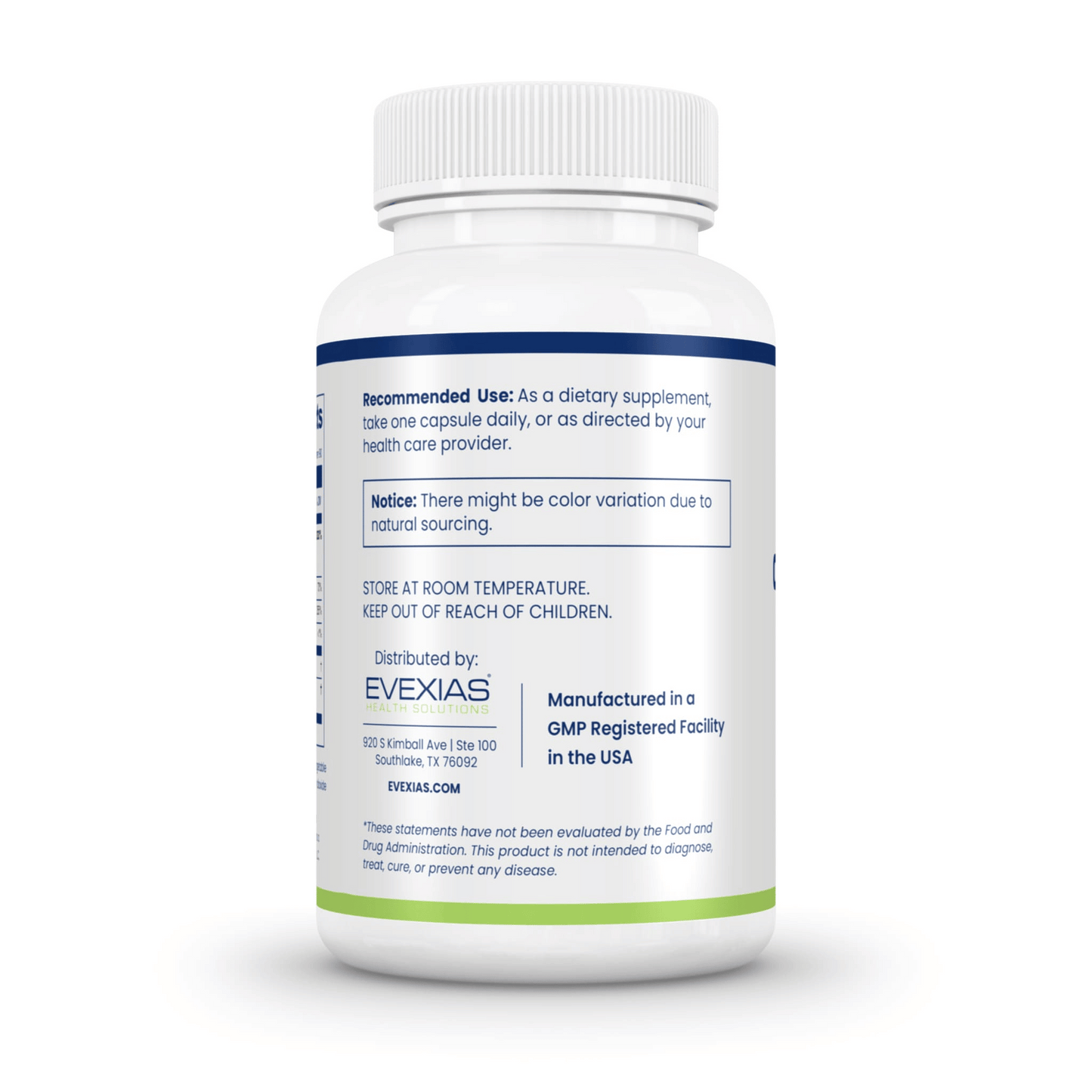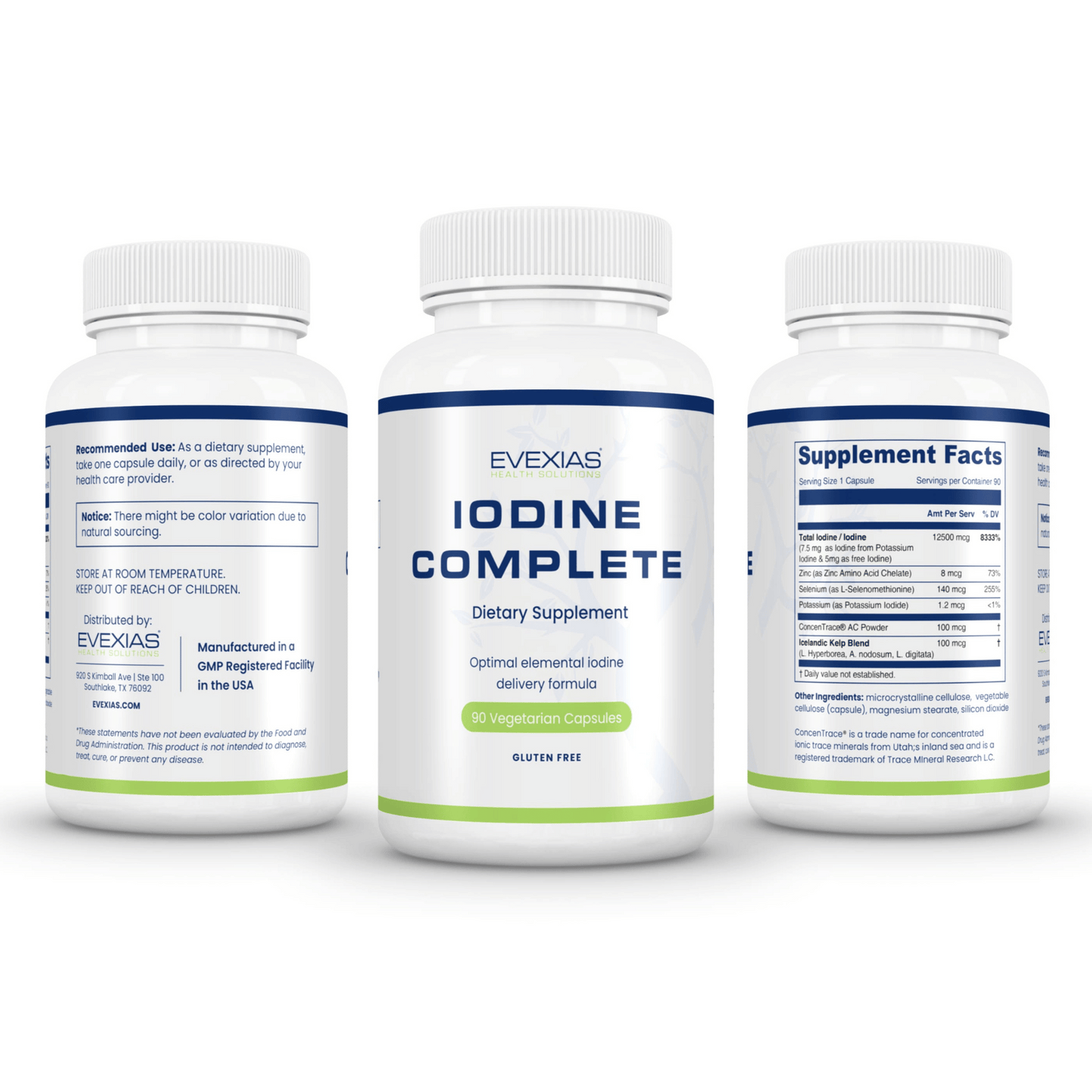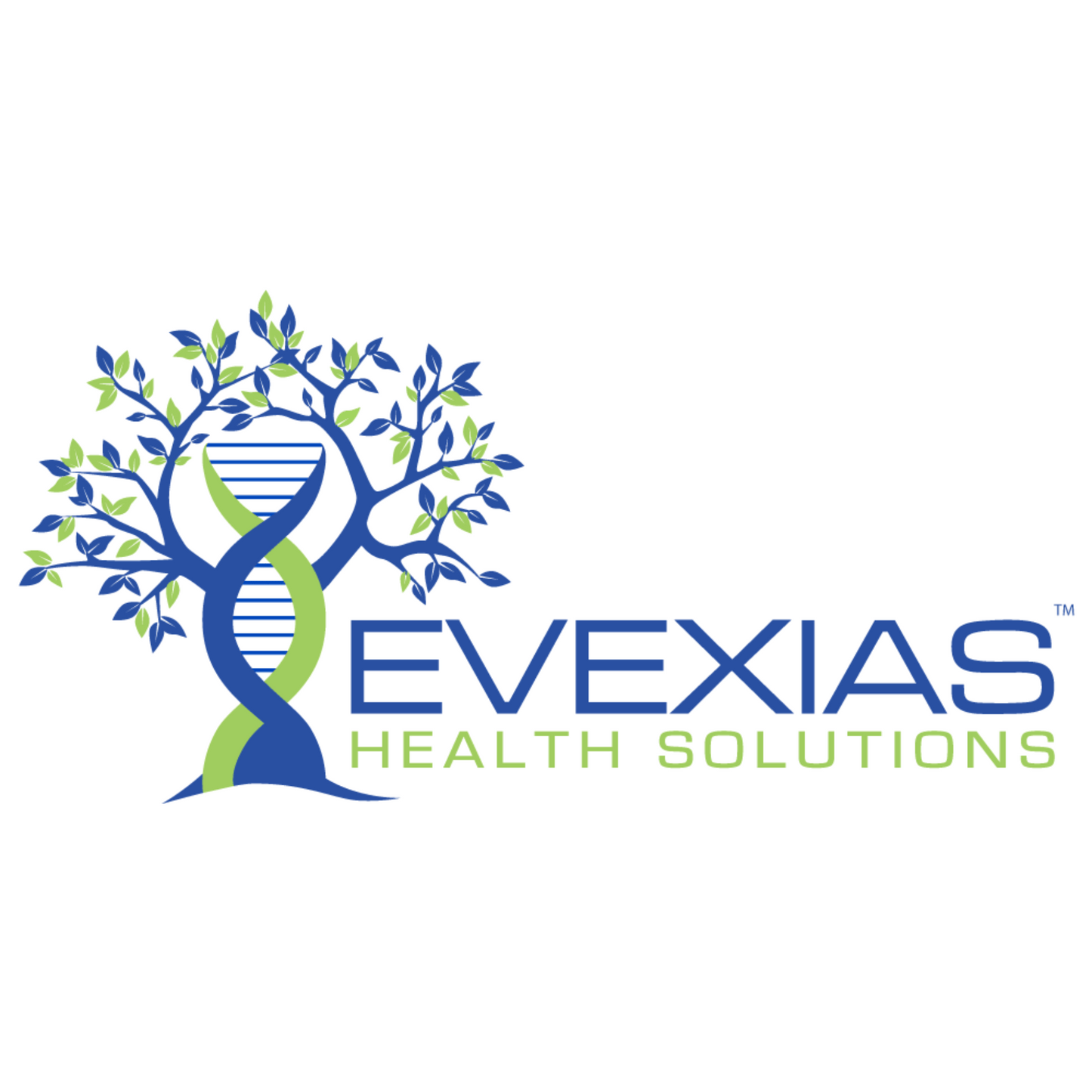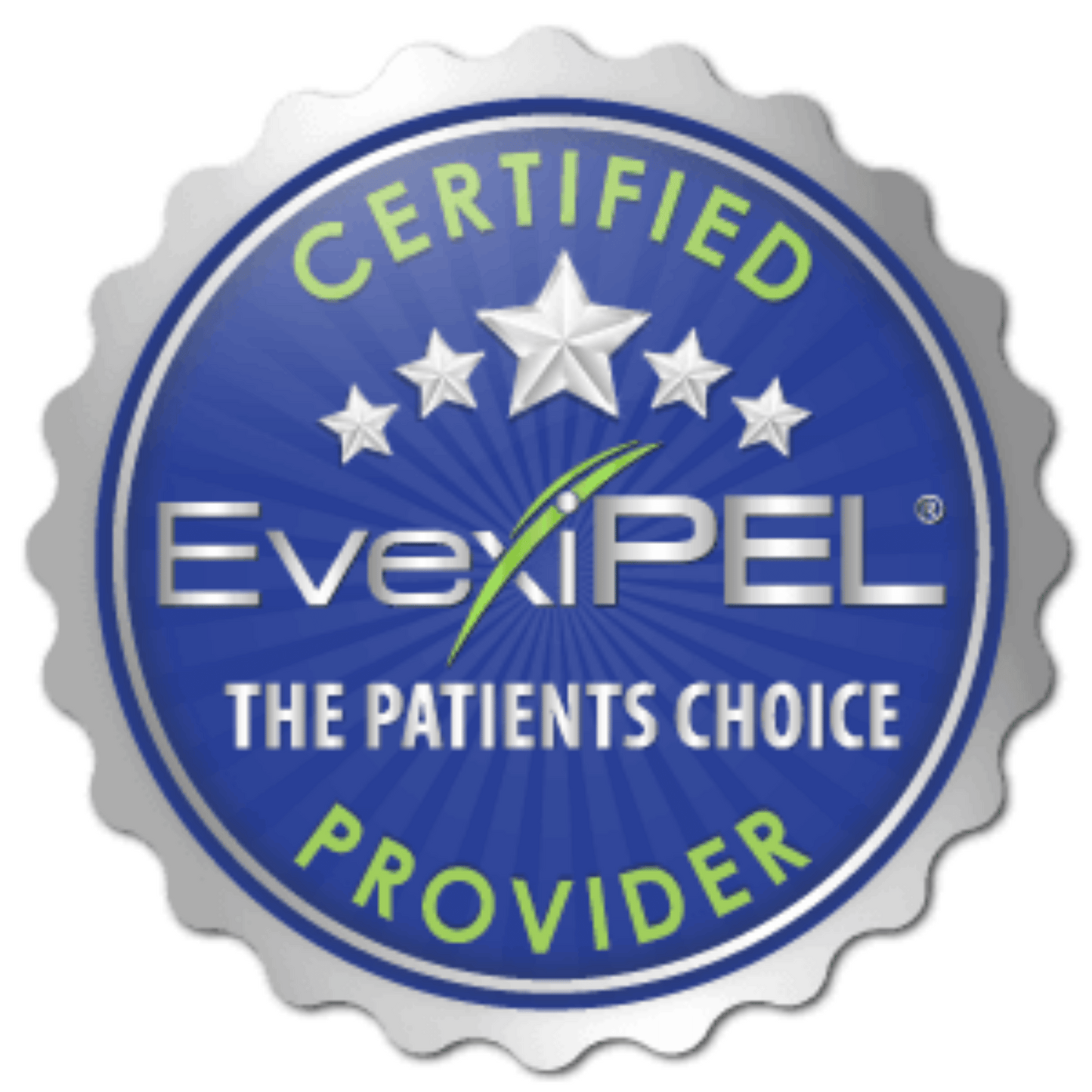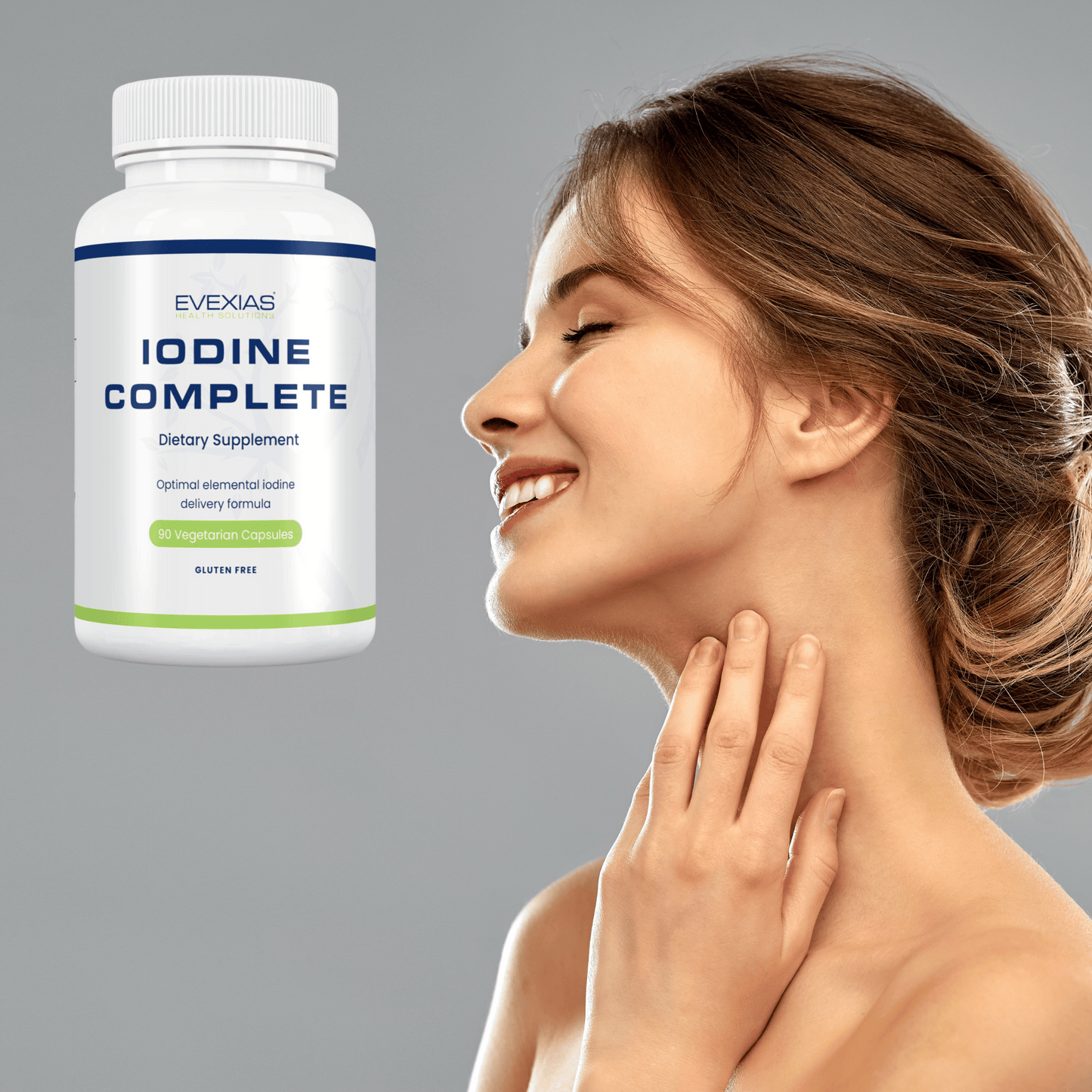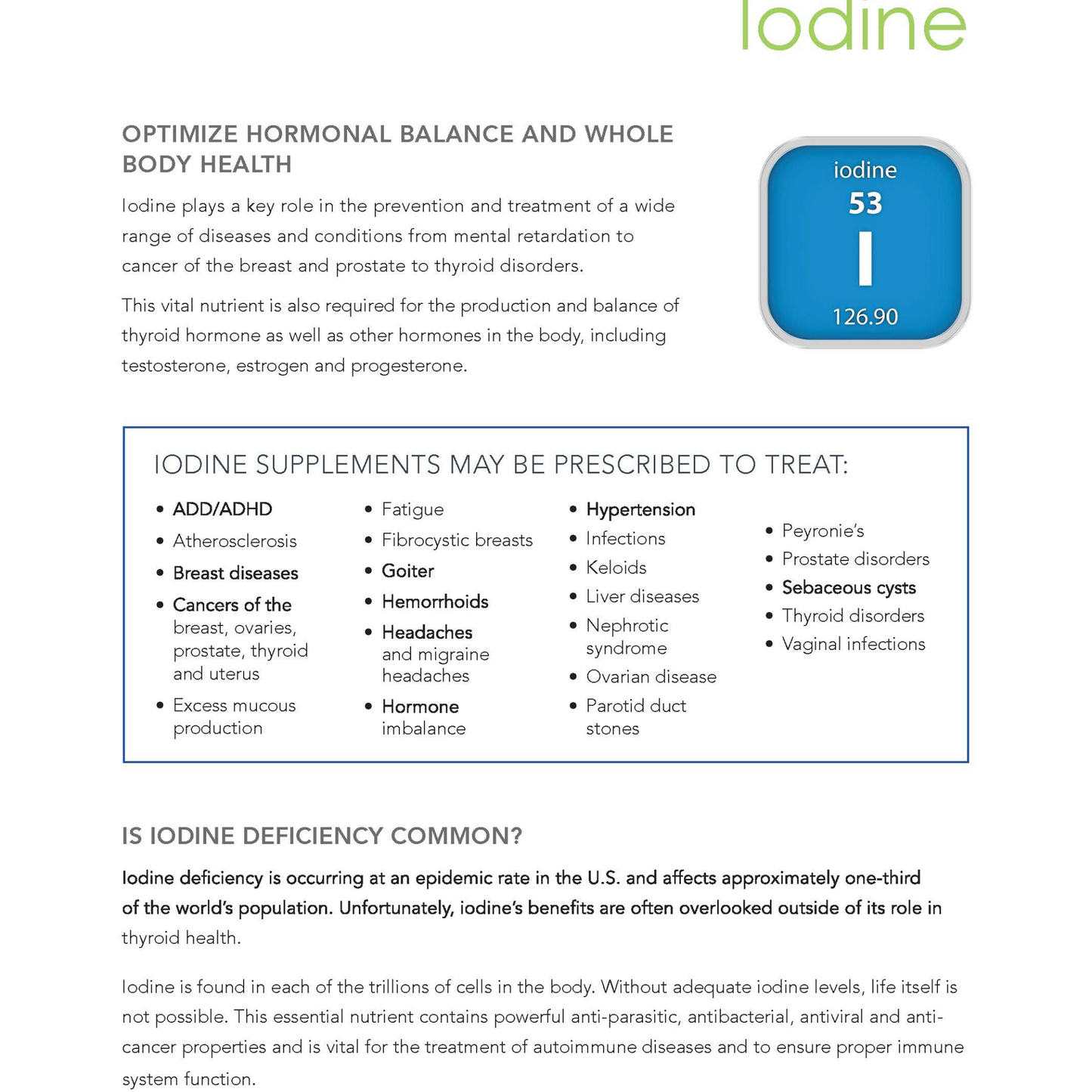 Iodine Supplements
Highlights

Iodine supplements play a key role in the prevention and treatment of a wide range of diseases such as cancer of the breast and prostate to thyroid disorders.

This vital nutrient is also required for the production and balance of thyroid hormone as well as other hormones in the body, including testosterone, estrogen and progesterone.
Details

Why Do You Need Iodine Supplements?

Iodine deficiency is occurring at an epidemic rate in the U.S. and affects approximately one-third of the world's population. Unfortunately, iodine's benefits are often overlooked outside of its role in thyroid health.

Iodine is found in each of the trillions of cells in the body. Without adequate iodine levels, life itself is not possible. This essential nutrient contains powerful anti-parasitic, antibacterial, antiviral and anticancer properties and is vital for the treatment of autoimmune diseases and to ensure proper immune system function.

Iodine supplements may be prescribed to treat:

Thyroid disorders
Vaginal infections
ADD/ADHD
Atherosclerosis
Breast diseases
Cancers of the breast, ovaries, prostate, thyroid and uterus
Excess mucous production
Fatigue
Fibrocystic breasts
Goiter
Hemorrhoids
Headaches and migraine headaches
Hormone imbalance
Hypertension
Infections
Keloids
Liver diseases
Nephrotic syndrome
Ovarian disease
Parotid duct stones
Peyronie's
Prostate disorders
Sebaceous cysts
Ingredients

Iodine Supplements Ingredients:

Total Iodine (7.5 mg as itodid from potassium iodide USP and 5 mg as free iodine USP) 1250 mcg - 833%

Zinc (as zinc amino acid chelate) 8 mg - 73%

Selenium (as L-Selenomethionine USP) 140 mcg - 255%

Potassium (as potassium iodide USP) 1.2 mg - <1%

ConcenTrace AC Powder 100 mg

Icelandic Kelp Blend (L. hyperborea, A. nodosum, L. digitata) 100 mg

Other Ingredients: vegetable cellulose (capsule), microcrystalline cellulose, magnesium stearate, silicon dioxide

How Many Iodine Supplements Do I Need?

The first step is to determine your current iodine levels through a blood, serum or urine test. Once your iodine levels are determined, your healthcare practitioner can prescribe the appropriate level of iodine supplementation for your individual needs.

Most adults benefit from taking 25 to 50 mg of iodine per day, and children require less. However, individuals who are battling certain illnesses typically require higher levels of iodine to address their needs.