Seeking Health
Share
Regular price
Sale price
$21.95
Unit price
per
Sale
Sold out
Vitamin A Drops
A deficiency of this fat-soluble vitamin can occur for several reasons. You can have a variation in your BC01 gene, which converts the inactive form of vitamin A from fruits and vegetables called beta-carotene to the active form that your body can use, retinyl palmitate. This active form of vitamin A is only found in animal food sources and dairy products. For example, concentrated natural omega-3 fish oil or liver oil are great sources of retinyl palmitate.

Individuals who eat a plant-based diet often exhibit lower levels of this active form of vitamin A. Bright orange fruits, like cantaloupe, and vegetables, like sweet potatoes, contain the carotenoid beta-carotene, an inactive or "pre-" vitamin form of vitamin A. Unfortunately, the conversion of this type of pre-vitamin to the actual vitamin A is not very efficient. This is why vitamin A supplements are often important for vegetarians, and particularly vegans. They are typically more prone to being below the recommended dietary allowance (RDA).†
Zinc deficiency is another cause for low levels of vitamin A in the blood. Zinc is required to help transport vitamin A throughout the body, but a zinc deficiency means that less vitamin A stores in the liver are moved to the body's tissues. If you have lower levels of vitamin A, consider having your zinc levels checked out, and look into supplementing with Zinc.
Start supporting your immune system today with a powerful serving of this bioavailable and essential nutrient!†
View full details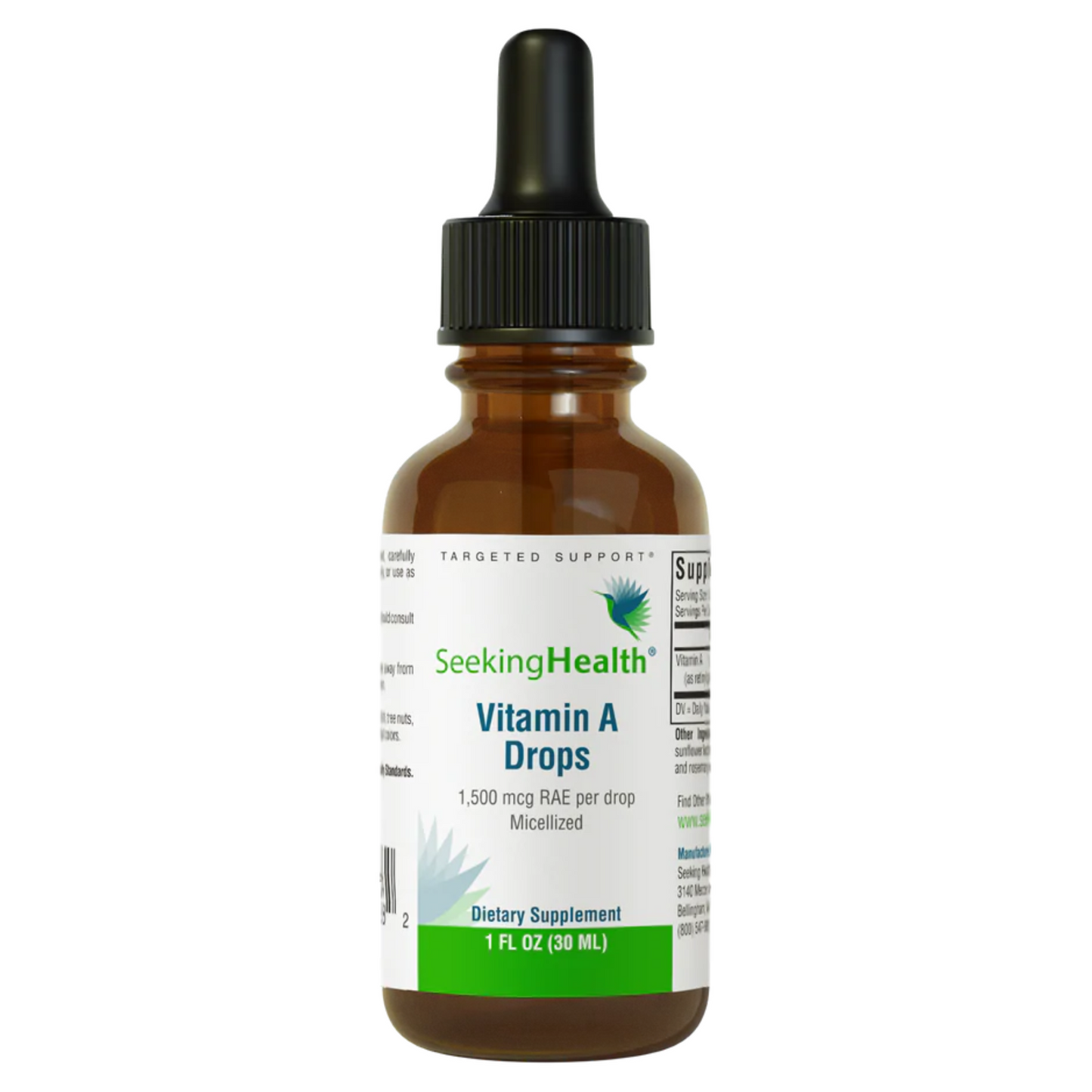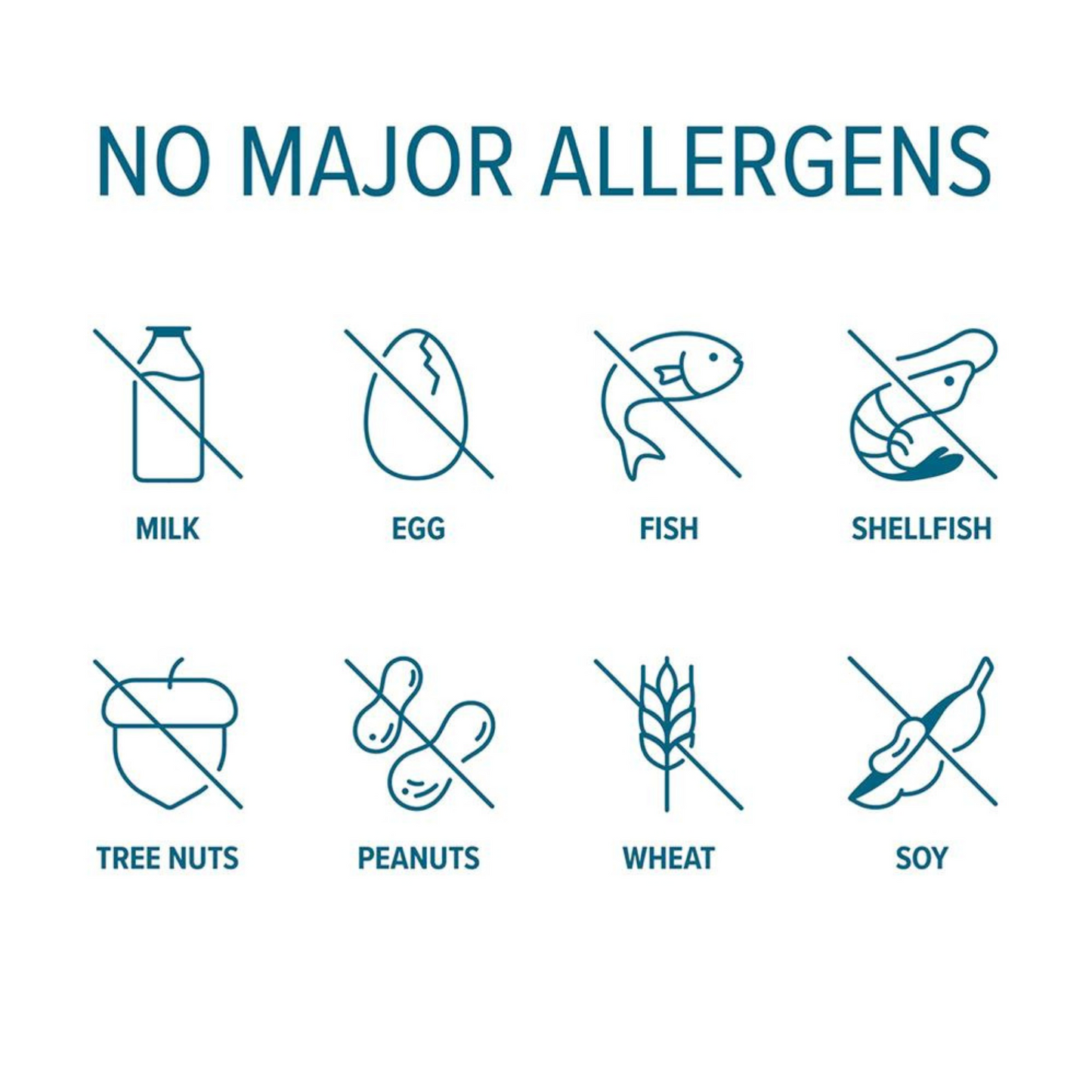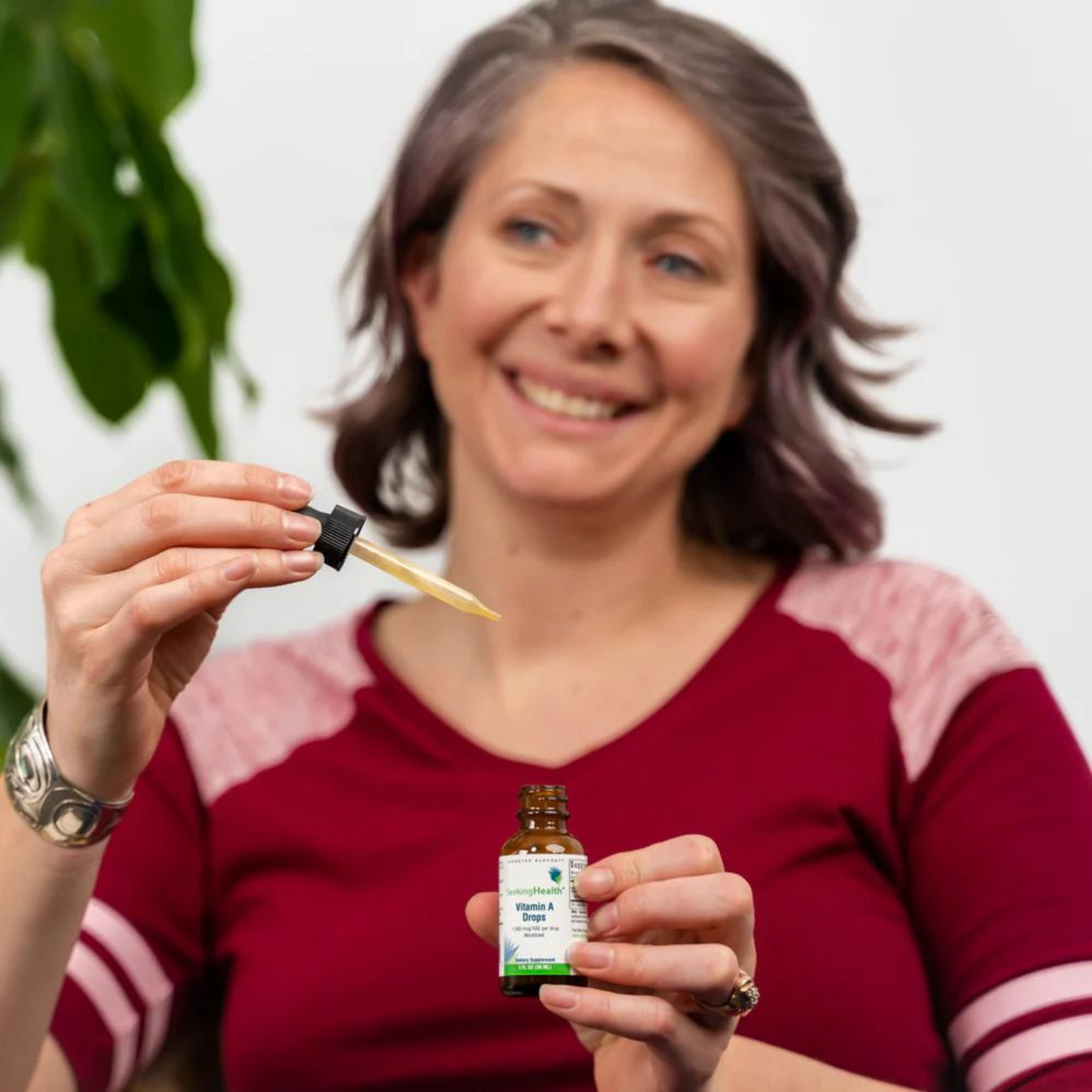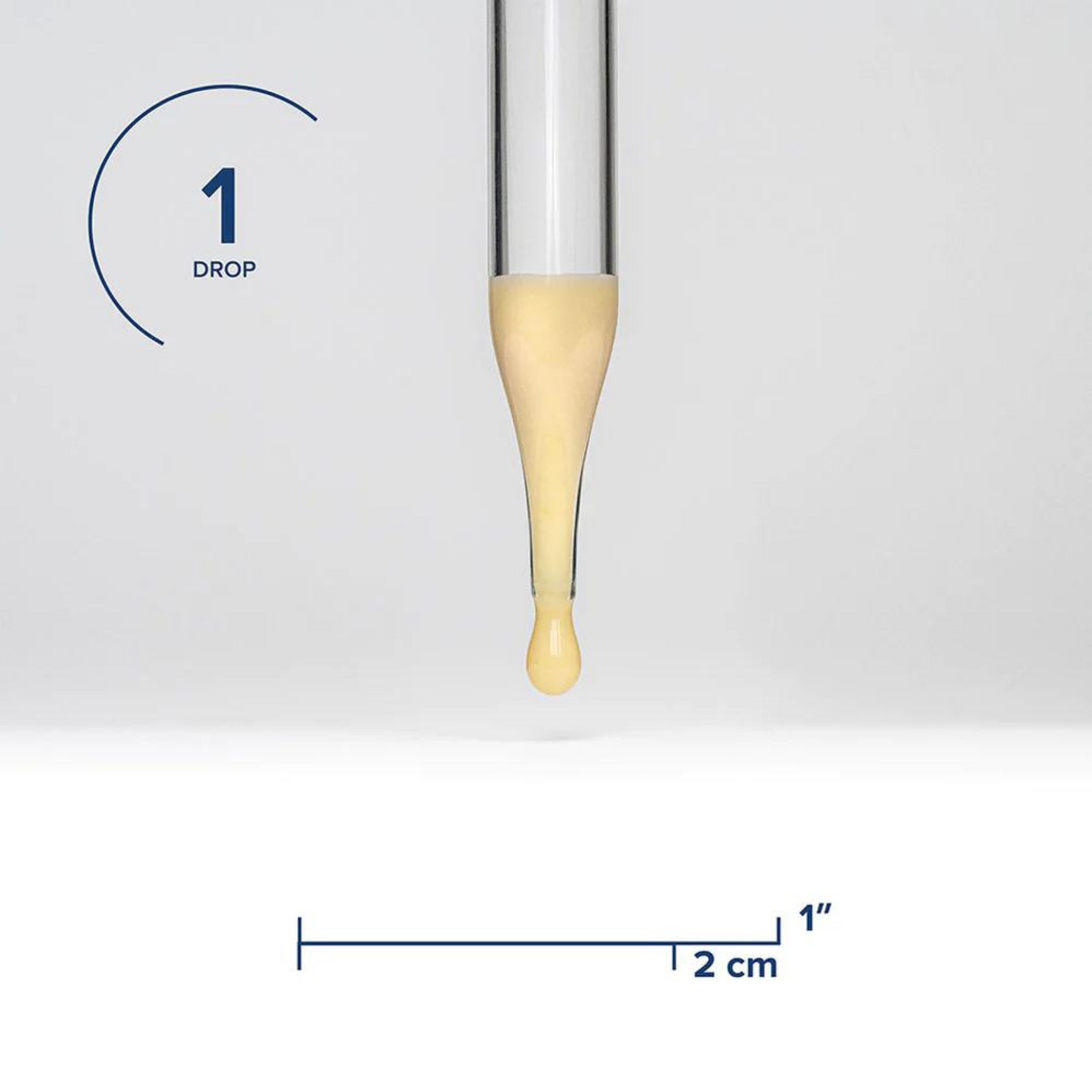 Vitamin A Drops
Highlights

Key Benefits and Actions†
Healthy immune system support

Supports healthy skin

Supports healthy eyes and vision


Who Needs Vitamin A Drops
Are you looking to support the health of your skin, vision, teeth and overall body? Maintaining normal levels of the active form of Vitamin A, retinyl palmitate, plays an important role in supporting health in these areas.†

Many vitamin A supplements contain unfavorable ingredients such as soy, rancid fish oils/fatty acids and low quality liver oils. Many contain only beta-carotene. This carotenoid requires multiple biochemical conversions before becoming the bioactive form of retinol.
Details

Here at Seeking Health, we understand the importance of a pure form vitamin A. Our Vitamin A Drops provide you with high-quality retinol in a micellized form that your body can efficiently absorb and utilize.†

Vitamin A Drops support healthy:†

Overall immune health

Antioxidant function

Skin & mucous membranes

Eye health, including tear production, and night vision

Dental health, including normal saliva production

Fertility (female & male)

Normal growth and development

Wound healing
Ingredients

Vitamin A Drops is a potent formula containing 1,500 mcg RAE of vitamin A per single droplet. Unlike most typical vitamin A supplements or concentrations, Vitamin A Drops is a highly-absorbable micellized liquid containing 100% preformed vitamin A as retinyl palmitate.†

Vitamin A Drops contain a potent amount of vitamin A. Unlike beta-carotene, retinyl palmitate is a biologically active form that can be used directly by your body. This form also bypasses common genetic variations in the BCO1 gene, which may affect a large portion of the population.†

Side effects of vitamin A deficiency can include:

Night blindness

Dry skin or flaky skin

Acne

Dry eyes

Infertility

Immune issues

Poor wound healing

Birth defects

Fetal heart disease or abnormality

Seeking Health's Vitamin A Drops can be taken by anyone wishing to optimize their vitamin A intake or requiring vitamin A supplementation, especially those who have trouble swallowing traditional pills or capsules.†

As a fat-soluble nutrient, vitamin A may be more difficult for some individuals to absorb than water-soluble vitamins. Seeking Health's Vitamin A Drops are broken down and restructured to create a micellized liquid, making this fat-soluble nutrient better absorbed.†

Serving Size: 1 Drop
Servings Per Container: 600

AMT%DV

Vitamin A (as retinyl palmitate)1,500 mcg RAE167%DV = Daily Value

Other Ingredients: Glycerin, purified water, sunflower lecithin, medium-chain triglyceride oil and rosemary extract.

Suitable For: Vegetarians and Vegans
Age Suitability: Adults
Delivery Method: Drops
How To Store: Keep in a cool, dry place away from direct sunlight. Keep out of reach by children.

Free Of: Eggs, Fish, Gluten, GMO, Milk, Peanuts, Shellfish, Soy, Tree Nuts, Wheat, Artificial Colors, Artificial Flavors, and Artificial Preservatives

Shake Vitamin A well before each use.
"Liquid is so much better! Straight liquid Vitamin A is wonderful! I love how these products are simply only what you need. Thank you!"