Regen Wellness Vitamins
Share
Regular price
Sale price
$65.99
Unit price
per
Sale
Sold out
Estrogen Supplement
Increase your natural estrogen production. Eliminate symptoms of low estrogen by supplementing with natural ingredients to help your body produce more estrogen.

View full details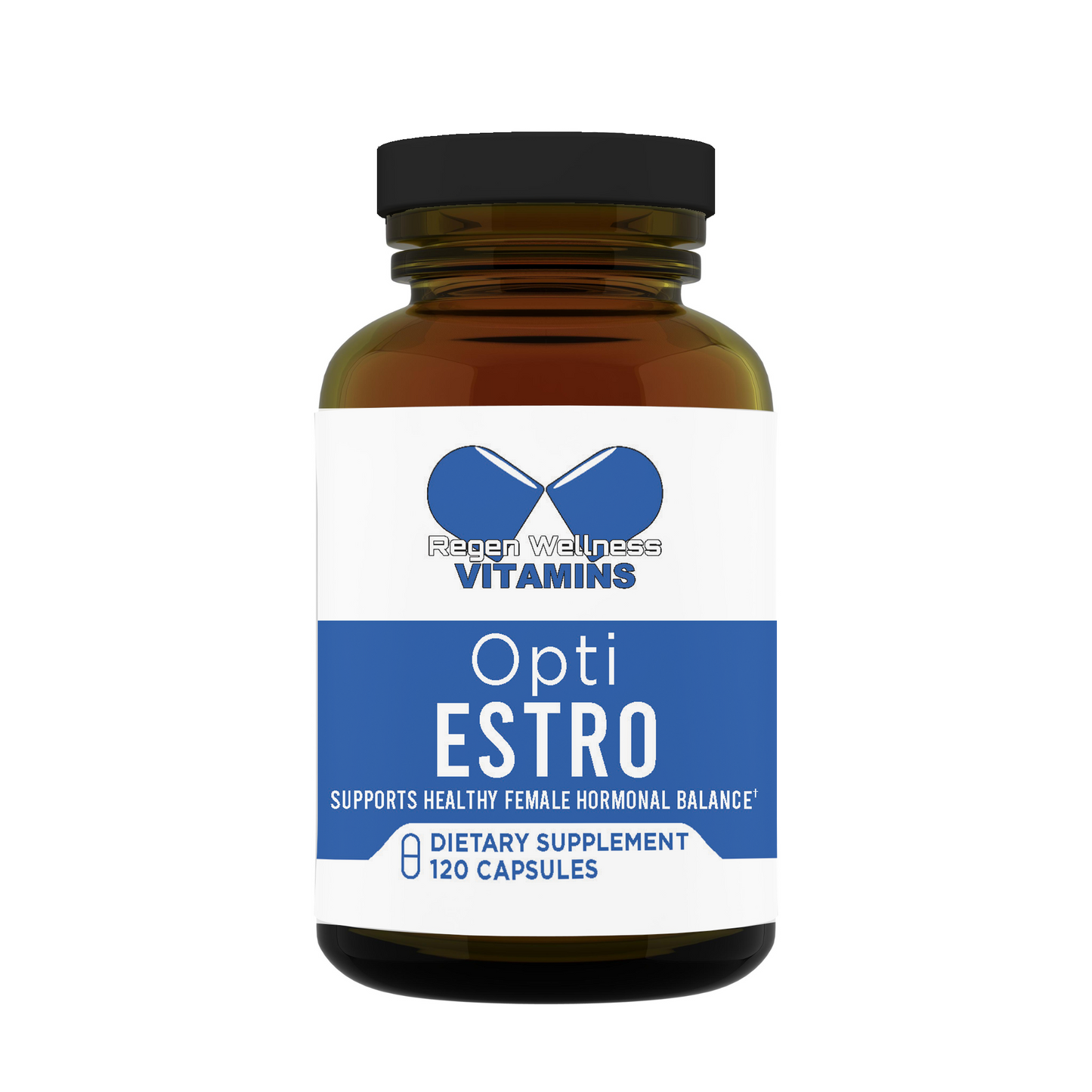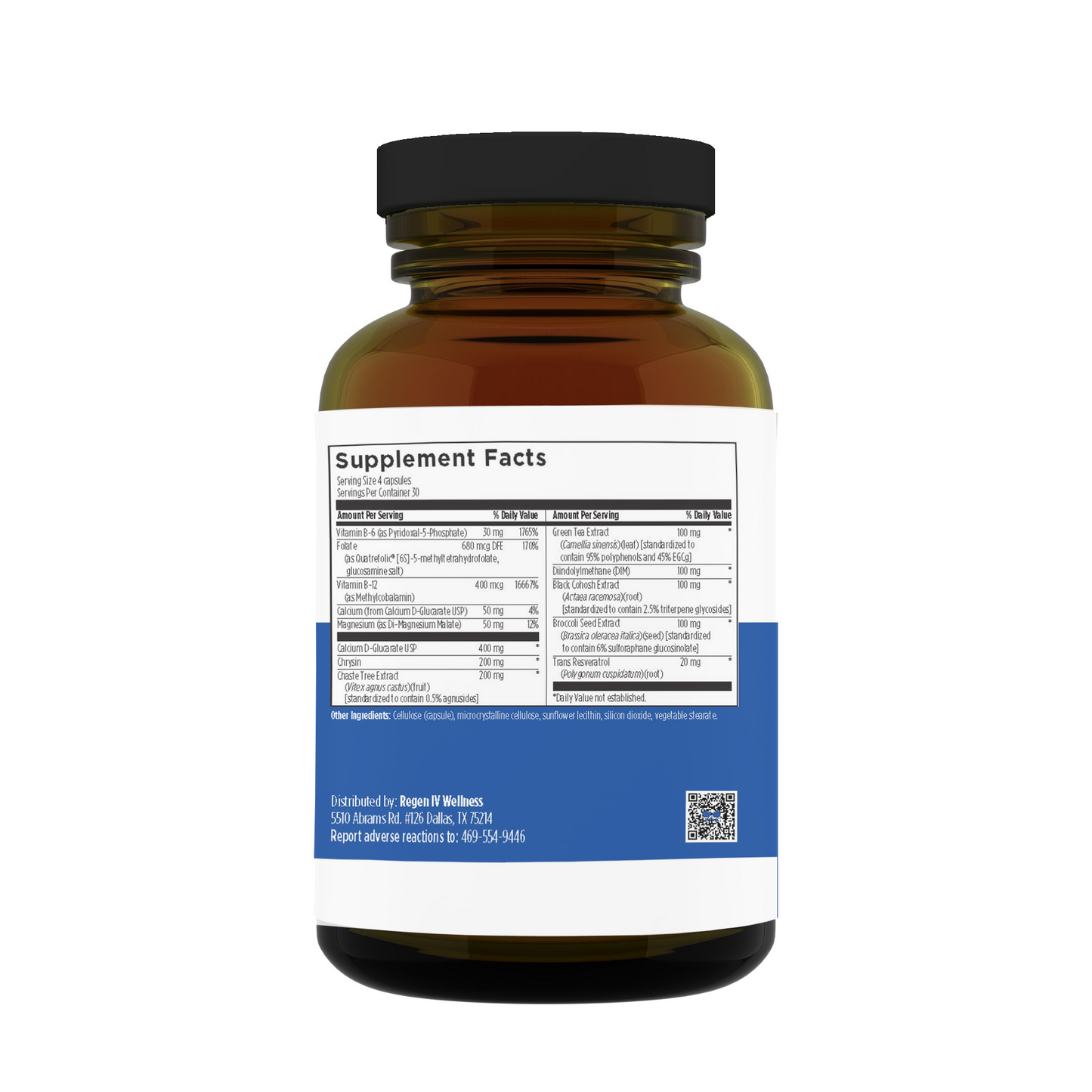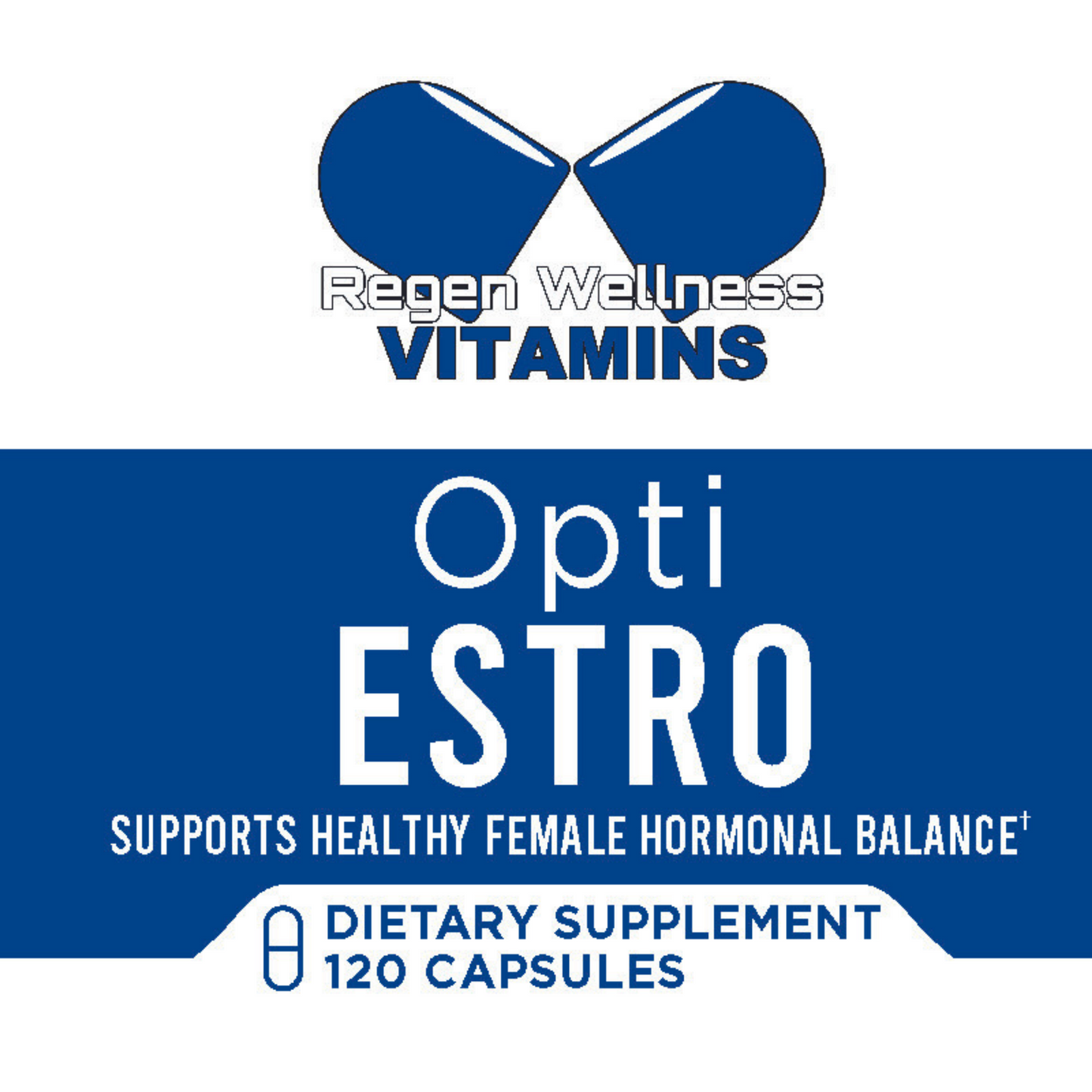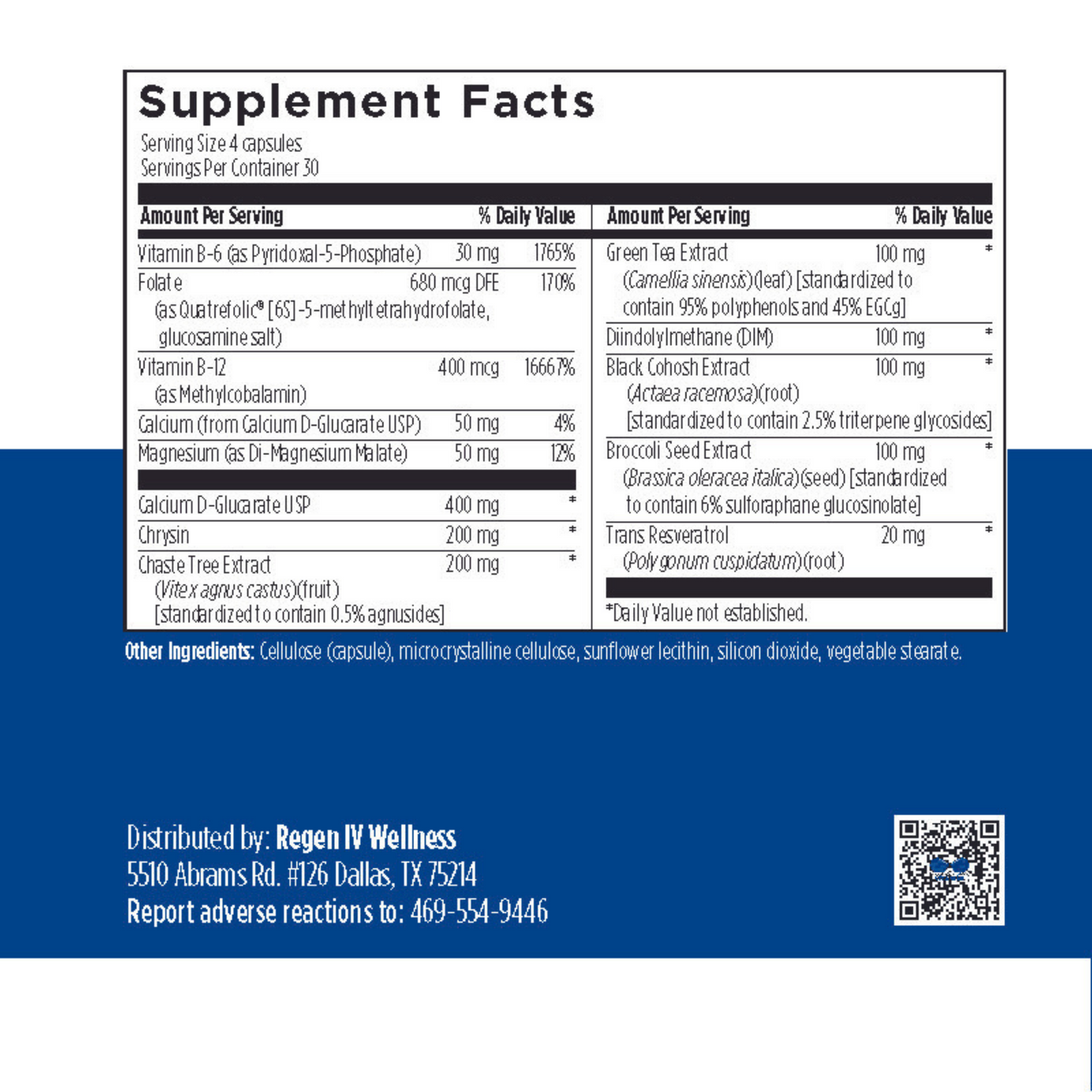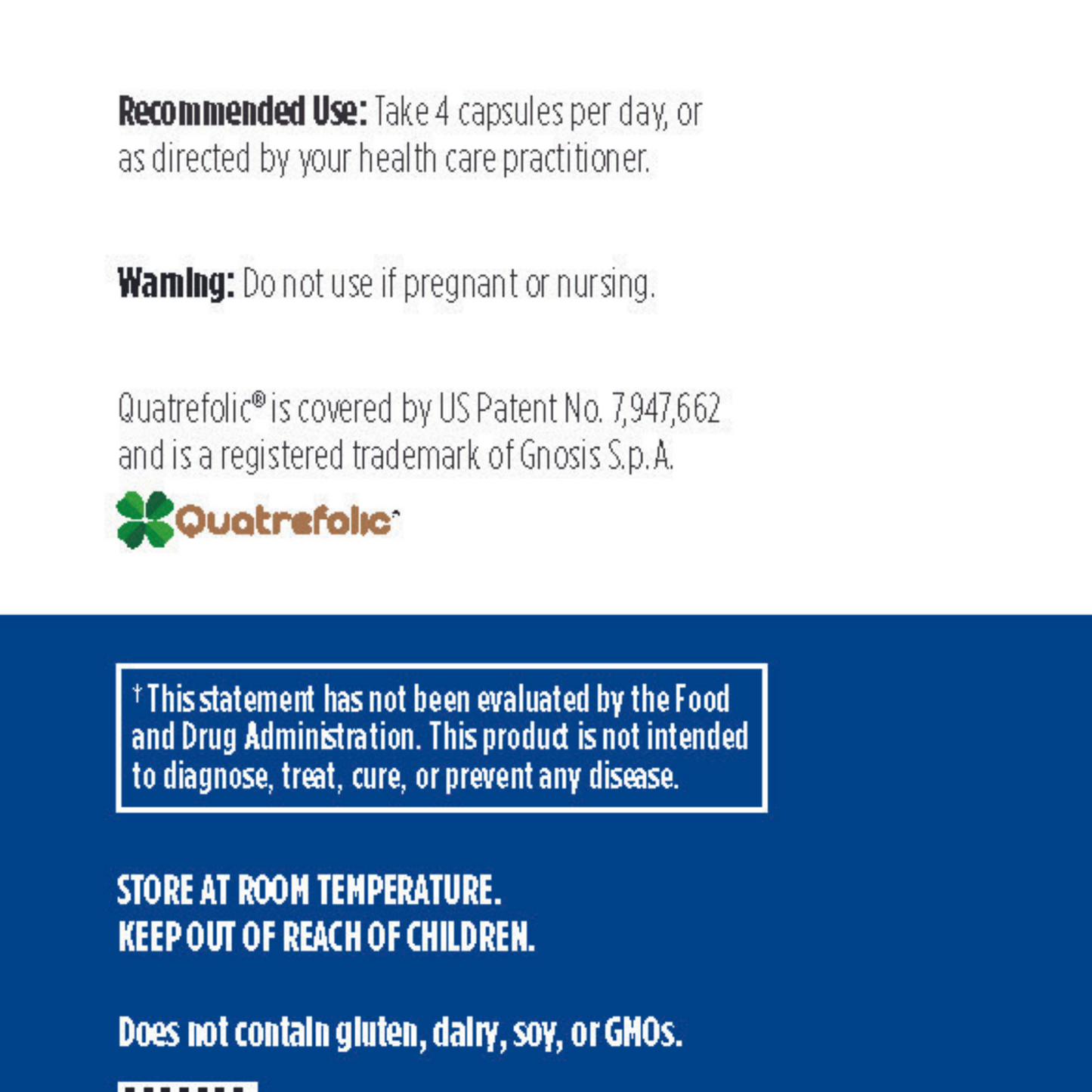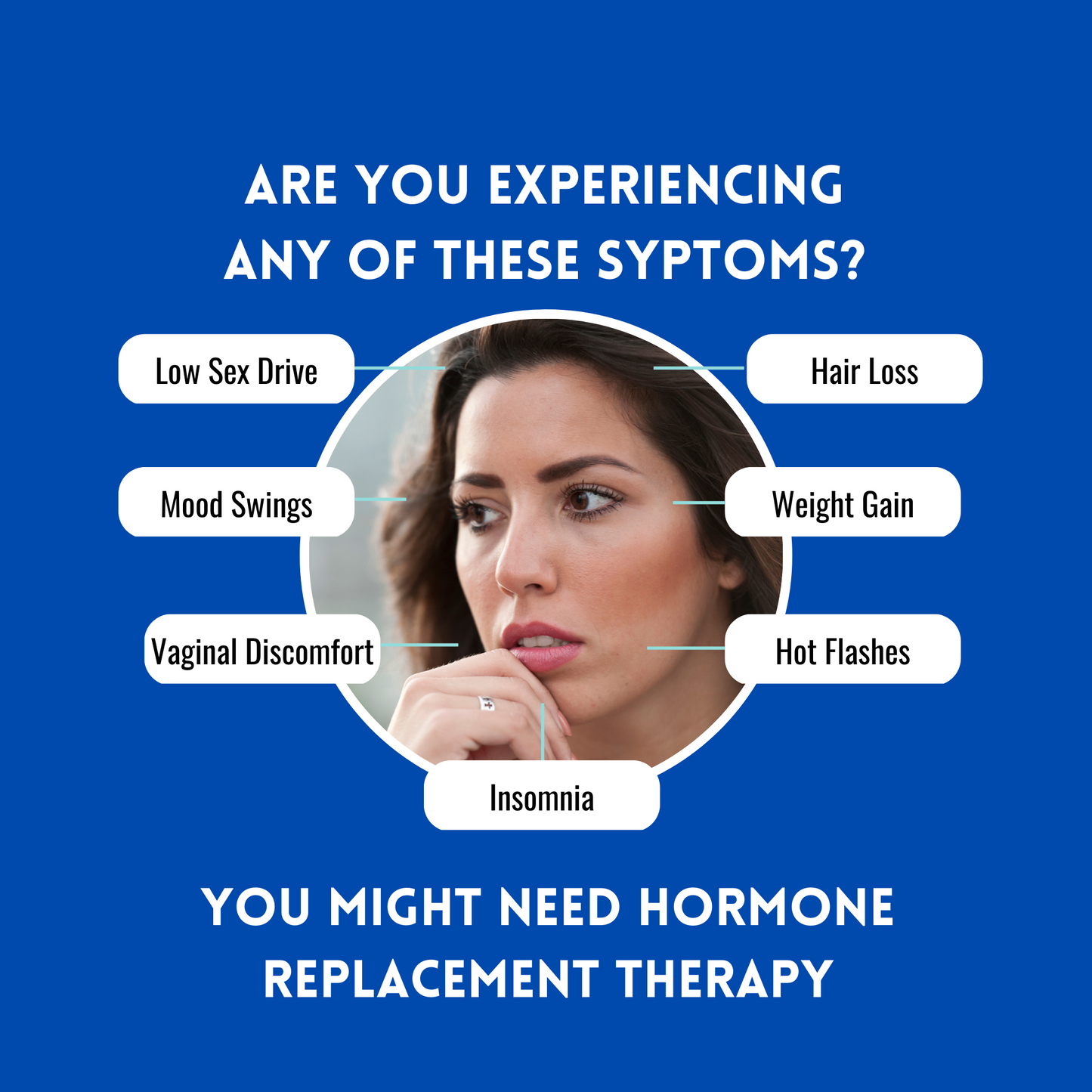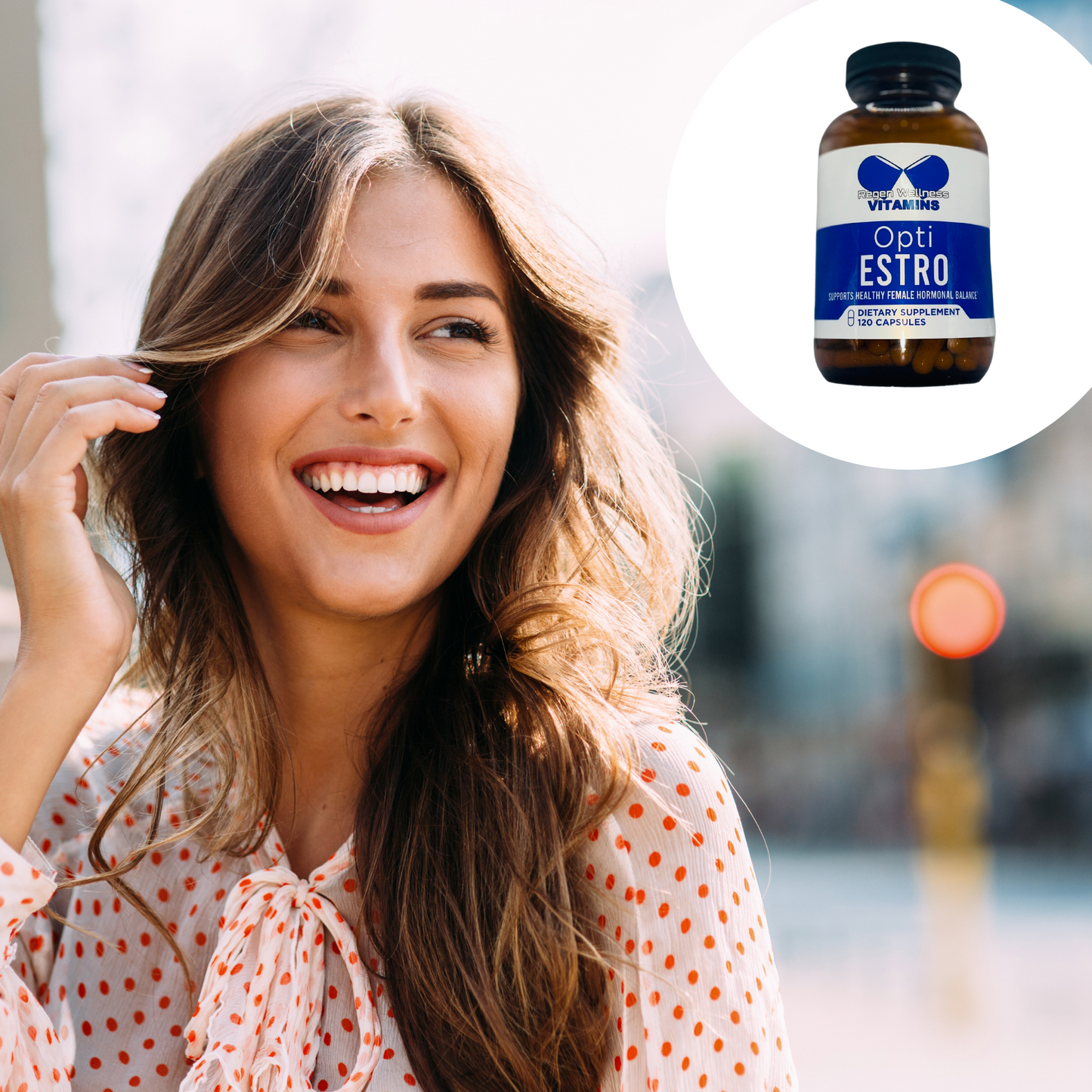 More Details About Opti-Estro Estrogen Supplement
Details

Opti-Estro uses classic herbal elements to support hormonal balancing. Herbs include vitex, polygonum, black cohosh, combined with diindolymethane (DIM) and chrysin for protection and support production of aromatase which is essential in creating estrogen and has also been shown to support breast cancer prevention and treatment.

Supports healthy estrogen metabolism
Promotes a healthy inflammatory response
Supports normal detoxification
Suggested Use

Recommended Use: Take 4 capsules per day or as directed by your health-care practitioner.

Warning: Do not use if pregnant or nursing.

* These statements have not been evaluated by the Food and Drug Administration. This product is not intended to diagnose, treat, cure, or prevent any disease.

GLUTEN FREE | DAIRY FREE | SOY FREE | VEGETARIAN |NON-GMO | VEGAN
Ingredients

100 mg of DIM to support estrogen metabolism*
100 mg of black cohosh extract standardized to
contain 2.5% triterpene glycosides
100 mg of broccoli seed extract standardized to
contain 6% sulforaphane glucosinolate
100 mg of green tea extract standardized to contain
95% polyphenols and 45% EGCg
200 mg of chaste tree extract standardized to contain
0.5% agnusides
Methylated vitamin B12 and folate for enhanced bioavailability
Calcium in the form of calcium D-glucarate to support estrogen clearance*
Calcium-D-glucarate increases the body's ability to properly eliminate excess estrogens.
Resveratrol and epigallocatechin gallate (EGCg) from green tea add antioxidant properties.
Vitamins B6, B12, and folate promote proper cell differentiation.
Magnesium and calcium are added to help support bone and hormone health.*
More About The Estrogen Supplement Ingredients
Learn more about the special herbs and ingredients that make this estrogen supplement a safe and effective way to balance your hormones.
Try our complete line of hormone balancing supplements.
OPTIMIZE YOUR HORMONES BY COMPLETING YOUR HORMONE BALANCING REGIMEN WITH OUR COMPLETE LINE OF HORMONE BALANCE SUPPLEMENTS
Hormone Balance Collection